Antonio Dini
Libri dell'autore
Rootcasting. I discorsi in rete sulle pratiche di condivisione dal basso
digital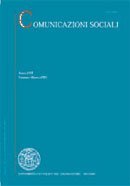 formato:

Articolo

| COMUNICAZIONI SOCIALI - 2008 - 3. Il dito e la luna. Rappresentazioni mediali e costruzione sociale della realtà
The article proposes a research on the network places in which the discourse related to the passage of video and audio contents develops through various platforms and formats. The research concentrates on the typology of discourses and practices, on the places of exchange of information and products, on the typology of the involved subjects and their functions, on the finality of this exchange. The emerging scenery – even if not really exhaustive – finds out a strong complexity, which seems to follow the 'RootCasting' logics, a spontaneous but organic mechanism of various practices which activate distribution and consumption modalities which are peculiar, alternative to the 'circular emission' or Broadcasting. Within this paradigm, it is possible to recognize some central knot: the first concerns the fact that the discourse orientates where there is more necessity to understand and learn: the information flows among the subjects to transmit more consumption forms, the way to realize them and the materials to be consumed (download how to do it, what to download). The second is related to the extraordinary vitality of communities, whose practices can be reduced to the 'exchange' which is an end in itself.
Due racconti da giocare
La continuità dei videogiochi nel sistema dei generi attraverso l'analisi del loro spazio e tempo
digital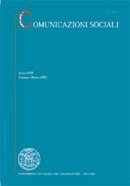 formato:

Articolo

| COMUNICAZIONI SOCIALI - 2003 - 1. Attraversamenti. Spazialità e temporalità nei media contemporanei
This essay aims at legitimating videogames as cultural products belonging to the system of genres, endowed with particular modes of structuring, interaction and using contents. In order to recognise the unique and original impact of the videogame within the overall mediatic range we have first of all to consider the capacity of the object to regain possession of the symbolic and technological space of interaction with the machine: visual space and interactivity with the computer are totally occupied and evolve according to their own particular metaphors, logic and patterns of use. By analysing the construction and the relevance of the temporal and spatial dimension in the narration and in the use of two successful products (the Japanese Shenmue – chapter 1: Yokosuka and Metal Slug Supervehicle 001), the article highlights how, on the one hand, the stories narrated by videogames are necessarily and deterministically linked to the specifications of the type of general interaction provided by the hardware; on the other such stories are linked to strategies belonging to narrative meta-genres, thus offering the possibility to consider videogames as cultural product that belong to and share genres originally typical of other media.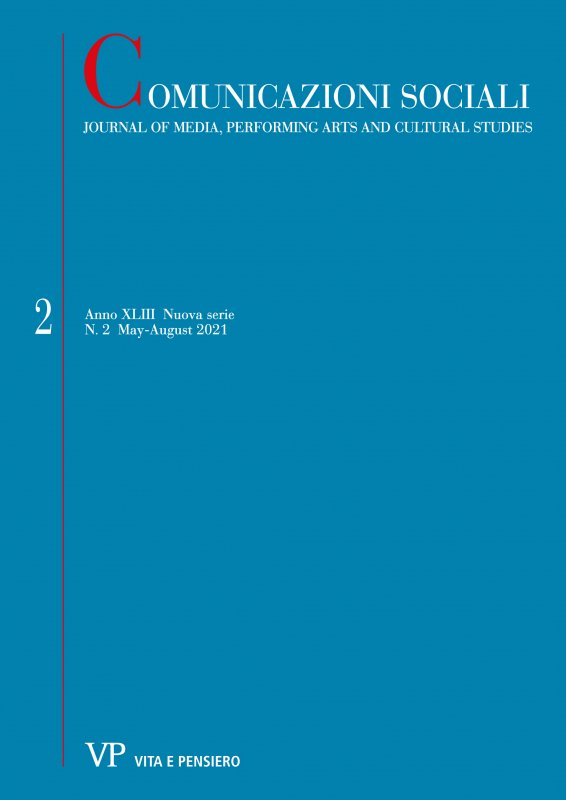 Ultimo fascicolo
Anno: 2021 - n. 2
Consulta l'archivio
Ultimi 3 numeri
Annate disponibili online
Fascicoli anno
2021