Chiara Giaccardi
Titoli dell'autore
Learning from the Virus: The Impact of the Pandemic on Communication, Media and Performing Arts Disciplinary Fields. A Round-Table
digital
From a sociological point of view, this is a truly challenging time: a time of 'revelation' as well as possible 'revolution', capable of revealing many of the pathologies of our lifestyle. The Coronavirus crisis has exposed the way oursociety works in a sort of a global social experiment, whichprovides the opportunity to question many of the categories and paradigms of our disciplines, aswell as our way of life...
Introduction. Unsaying the Truth: An Apophatic View for the Digital Age
digital
COMUNICAZIONI SOCIALI - 2017 - 3. THE REMAKING OF TRUTH IN THE DIGITAL AGE
digital
Terzo fascicolo del 2017
The Posthuman Condition: An Introduction
digital
Integral awareness and the formal cause in Marshall McLuhan
digital
This essay aims to shed some light on formal cause as a unifying element in McLuhan's work, namely as the 'ground' against which the forefront of his main ideas on media and society do emerge...
Introduzione - Introduction
Gratis
digital
Liturgie di presenza. 'Canali magici' e vita quotidiana
digital
RÉSUMÉ La relation entre les médias et la magie a été prévue par Marshall McLuhan il y a plus de quatre décennies. Les médias sont magiques car ils sont des formes de 'connaissance appliquée', permettant de réduire la distance entre l'espace et le temps: ou, comme Mauss l'a dit, d'annuler l'intervalle entre le désir et l'accomplissement. Dans un 'monde désenchanté', les médias, comme des extensions de sens, permettent aussi une 'sensibilité accrue' et, dans la condition contemporaine post-médiatiques – où les frontières entre les médias eux-mêmes, et entre les médias et l'environnement ont tendance à brouiller – ils favorisent un sens de présence et réalité du soi, du monde (comme un antidote à la 'perte de la présence' dans l'âge du risque), des relations. SUMMARY The relationship between media and magic has been foreseen by Marshall McLuhan more than four decades ago. Media are magic because they are forms of 'applied knowledge', allowing to reduce distance in space and time: or, as Mauss put it, to cancel the interval between desire and fulfillment. In a 'disenchanted world', media, as extensions of senses, also allow a 'enhanced sensitivity' and, in the contemporary post-media condition – where the boundaries between media themselves, and between media and environment tend to blur – they foster a sense of presence and reality of either the self, the world (as an antidote to the 'loss of presence' in the age of risk), the relationships.
La comunità come utopia e come limite
digital
One of the best known theoretic contrapositions found today in Sociology, the one between Community and Society (Tönnies), is becoming the subject of a deep reflection, for two main reasons. The first one, in the era of economic and mediatic globalization, is due to the 'desire for Community' (Bauman), the Community of belongings, exclusions, identities, and localism. The second one is due to the need to re-create new ethic bonds, shared responsibilities, and democratic participation to solve the 'common' problems troubling the World. These are problems from which the ancient system of sovereign states trapped in the grip of imperialistic, ideological or nationalistic hegemonies offers no way out. In this perspective the Community, and first of all the International one, does not represent a nostalgia, but a utopia. It is something not existing, but which has to be built, and that is being built through manifold contributions of theories, analysis, experiences, actions. The 'fabric' of the global village, which is today the Hearth, is developing through complicated 'social wefts', in which the dramaturgy and narration of the community seem to offer promising processes and results.
Globalizzazione e rispazializzazione
Per un'ermeneutica della contemporaneità
digital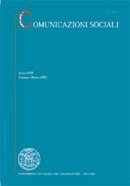 This paper proposes a redefinition of the spatial coordinates of experience as a scenario within which social interaction and communication can be interpreted. Putting aside the idea of fragmentation, the concept adopted in describing the ongoing changes affecting the spatial dimension is 'globalisation'. This paradigm concerns, first of all, the dynamics of globality, redefined here in terms of an interpretive hypothesis which can be associated with an idea of continuity and multicentricity of reciprocal influences, rather than a trend of homogenisation, or explosion of differences. The second logic referring to the dimension of globalisation is that of aspatiality: space does not disappear, but is transformed and more complex, highlighting new 'social stages' and endowing the local with a permeable dimension, which can be redefined in relation to what lies outside. Thus worlds are linked through relations that no longer have the stable and organised character of a map. Indeed, the third trend related to globalisation is the existence of a network structure: what defines and gives meaning to the contemporary spatial dimension is the network of relations traced by the subjects. The network is the paradigm of respatialisation not only in terms of information technology but also in everyday life, where experience is built up by untying and weawing in social relations, with a continuous movement through time and space.
Introduzione - Introduction
Gratis
digital
Introduzione
digital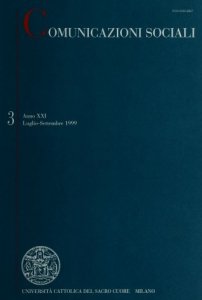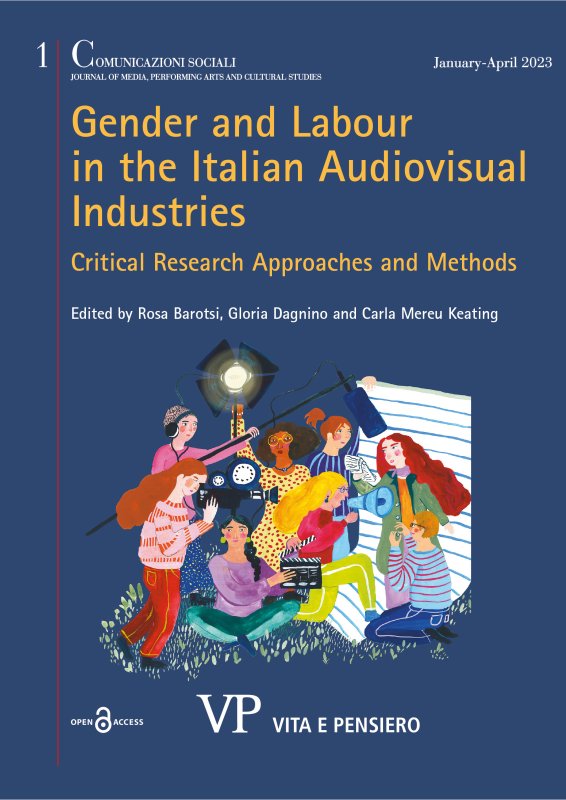 Ultimo fascicolo
Anno: 2023 - n. 1
Consulta l'archivio
Ultimi 3 numeri
Annate disponibili online
Fascicoli anno
2023