Cristina Ponte
Titoli dell'autore
Parenting Young Children in Changing Media Environments with Twenty Years Apart
digital
formato:

Articolo

| COMUNICAZIONI SOCIALI - 2019 - 2. Generations, Time, and Media
This article aims to bring to reflection the everyday life of Portuguese families with young children entangled in the digital media environment, by considering a past generation of families with similar characteristics. Theoretical framework combines a mediatization lens and perspectives from media and generations studies. The conceptualisation of the family as a "communicative figuration" (Hepp, Hasebrink, 2018) ‒ composed by communicative practices, actors' constellation and frames of relevance ‒ guide the three research questions...
La rappresentazione mediale dei rischi di Internet per l'infanzia: una comparazione crossnazionale tra Italia, Portogallo e Spagna
digital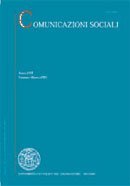 formato:

Articolo

| COMUNICAZIONI SOCIALI - 2008 - 3. Il dito e la luna. Rappresentazioni mediali e costruzione sociale della realtà
The media discourses at a European level have given great emphasis to the risks connected to the use of Internet and on line technologies for children. The article is based on a research realized within the project EU Kids Online, a European research project on the risks and opportunities connected to the use of Internet and the new media by children and teen-agers. The investigation has quantitatively and qualitatively analyzed the informative coverage that the main newspaper of the twenty-one countries involved in the project have dedicated to the matter of the risks of the net for children and teen-agers. The deep differences noticed among the different national contexts show how the perception and the representation of the risks are modeled by specific social and cultural factors. Particularly, the article isolates the cases of three countries of south-western Europe, Italy, Portugal and Spain, to verify if the sharing of a common cultural and socio-technological background can bring to similar representations of the new media and of the risks for the youngest consumers. Through a specific focus on the contextual factors from one side, and on the specificity of the national media from the other, the comparative analysis sets the objective to bring to light the similarities and differences of the informative coverage, noticing how, close to the common representative dimension, some difformities persists in the mediatic construction mediate of infancy and of the new technologies of information and communication. Particularly striking are two common lines of the analyzed countries: from one side the emphasis toward the risks connected to the sexual and aggressive contents, from the other the scarce attention toward risks linked to the commercial dimension of the net.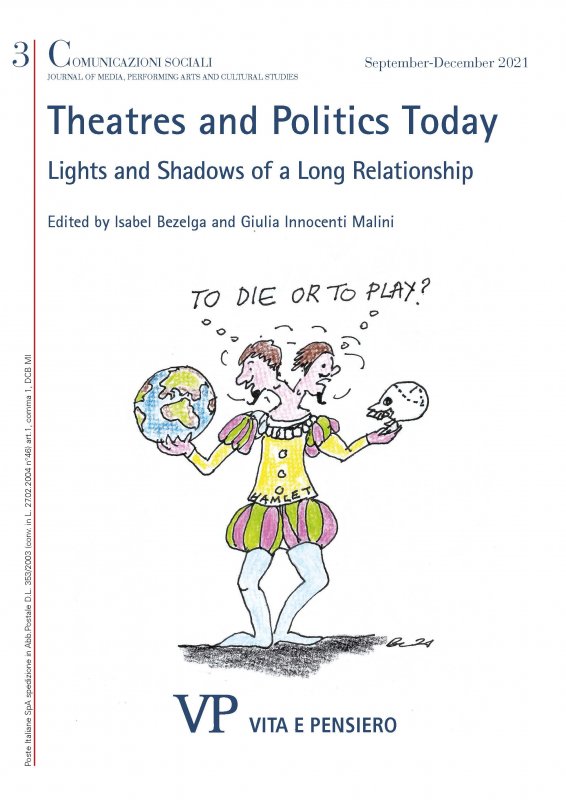 Ultimo fascicolo
Anno: 2021 - n. 3
Consulta l'archivio
Ultimi 3 numeri
Annate disponibili online
Fascicoli anno
2021