Martina Guerinoni
Titoli dell'autore
Weaving Lives Together: An Example of Successful Integration of Migrant Women in Rome
digital
formato:

Articolo

| COMUNICAZIONI SOCIALI - 2019 - 1. Playing Inclusion
Within the context of European immigration policies, Italy is an emblematic case, due to its lack of a defined integration model, that makes non-public actors play a significant role in the reception and management of the newcomers...
Rimini Protokoll: Adolf Hitler: Mein Kampf Vol. 1 & 2. Il Teatro di fronte alla Storia
digital
formato:

Articolo

| COMUNICAZIONI SOCIALI - 2017 - 2. MEDIA, CREATIVE INDUSTRIES AND CRISIS IN ITALY Cycles and Anticycles between Society and Communication
Within the sphere of contemporary performative theatre – where the text cedes its leading role as bearer of the author's message, in favour of the equivalence of various expressive codes – lies the work of Rimini Protokoll: a German team of author-directors that has been active in Europe for more than fifteen years with traditional and interactive theatre, installations, sound and radio plays...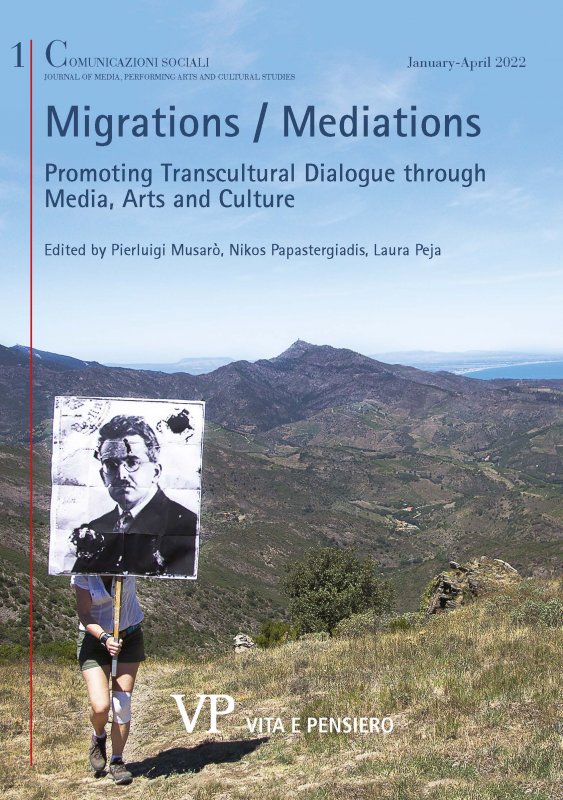 Ultimo fascicolo
Anno: 2022 - n. 1
Consulta l'archivio
Ultimi 3 numeri
Annate disponibili online
Fascicoli anno
2022