Vincenzo Del Gaudio
Libri dell'autore
Interactive Tools Performance: Blast Theory between Media Theory, Performance Studies and Social Research
digital
formato:

Articolo

| COMUNICAZIONI SOCIALI - 2021 - 1. Arts-Based Research in Communication and Media Studies
| Open Access
This article investigates the intermediality performances which originate from the collaboration between the British collective Blast Theory and the Mixed Reality Lab of the University of Nottingham. This analysis focuses on the possibility of extracting innovative tools and methodologies from their work...
Intermediality Performance and Mediology of Theater Testing Sustainability
digital
formato:

Articolo

| COMUNICAZIONI SOCIALI - 2020 - 3. Saving the Planet Bit by Bit: Environmental Communication in the Digital Age
In the complex network of phenomena and practices related to the use and dissemination of digital media within the scenic and performative device that takes the name of intermediality performance, the issue of environmental sustainability is certainly central. In the performing arts, a particular sustainability model is negotiated and staged. First of all, just the particular conformation of the scenic medium that, since the advent of the cultural industry, becomes a space in which to think about technological obsolescence, and therefore about the sustainability of digital technologies, allows a close reflection on the themes of technology and environmental sustainability...
Il cerchio invisibile. Due esperienze di teatro-comunità in Campania: da Leo de Berardinis a Punta Corsara
digital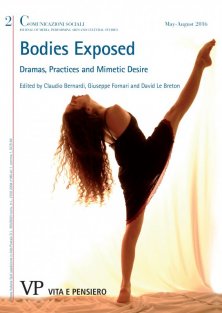 formato:

Articolo

| COMUNICAZIONI SOCIALI - 2016 - 2. BODIES EXPOSED Dramas, Practices and Mimetic Desire
The theatre offers profound potential for contact among bodies. Without contact, there is no theatre, understood as the art form whose defining principle is being tied to one space and one time, leading to the need to build a community. We analyse the analogies and differences between two important experiences in Campania. These experiences are based on a theatre project that is also a social project to build a temporary community...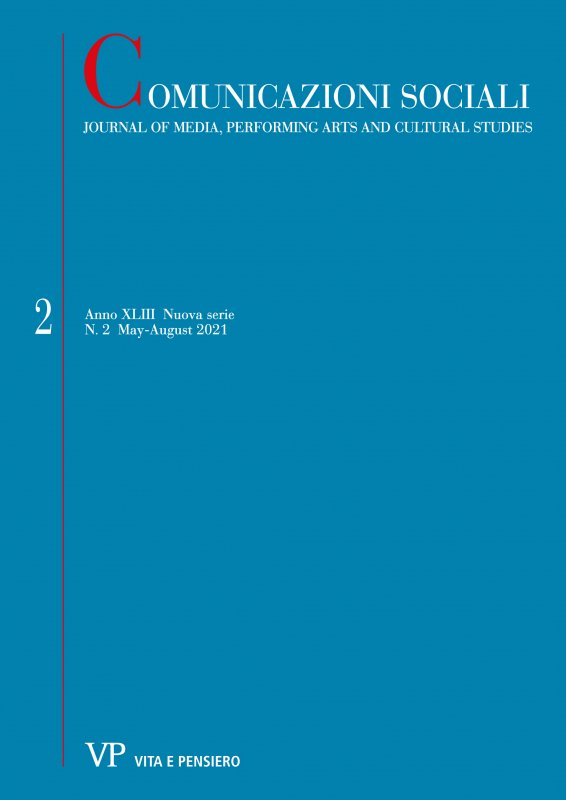 Ultimo fascicolo
Anno: 2021 - n. 2
Consulta l'archivio
Ultimi 3 numeri
Annate disponibili online
Fascicoli anno
2021