American Television and the Explosion of the Superhero Genre
digital
Ebook in formato Pdf leggibile su questi device:
The 2000s saw an explosion of comic-book movies, driven by the success of X-Men (Singer, 2000) and Spider-Man (Raimi, 2002). Aided by the huge success of the Marvel Cinematic Universe ‒ many of these films are huge hits that cross multiple demographic lines ‒ the Hollywood film industry has taken something culturally niche and made it mainstream. Because of a contemporary inclination towards corporate synergy, media franchising, and serialization or sequelization, media conglomerates have increasingly sought to create synergies between comic books and their film and television divisions. The television business has started trying to capitalize on the perceived new golden age of comic-book properties, endeavouring to match the triumphs that these films have had and to take advantage of the success of models of transmedia storytelling and intertextuality. The expectation was that these new comic-book shows with their familiar heroes and/or brand names would quickly find a mass audience in a fragmented audience landscape where almost no new series manage to do so. In television, however, these comic-book shows are still very much a niche business.
This essay analyses the shows that have emerged from this new explosion of superhero adaptations on different American television networks, seeking to understand the various forces that contribute to making this such a culturally relevant time to exploit superhero and comic-book properties. These forces are corporate synergy, media franchising, a transmedia storytelling model, the superhero genre's box office popularity, the Marvel Cinematic Universe shared universe model, and a growing serialization of entertainment culture.
This study also deals with the emergence of new generic categories ‒ such as comic-book or superhero movies and television shows ‒ and engages with research on the superhero genre within comics studies, which is now increasingly connected to film and Television Studies. The focus will be on both Marvel and DC properties. The CW has risen as a network adept at creating successful (albeit niche) shows adapted from DC characters. The network has created its own Arrow-verse, with the television series Arrow and The Flash. ABC, part of the Disney stable (as is Marvel Entertainment), is home to all Marvel television endeavours, from Marvel's Agents of S.H.I.E.L.D. to Marvel's Agent Carter.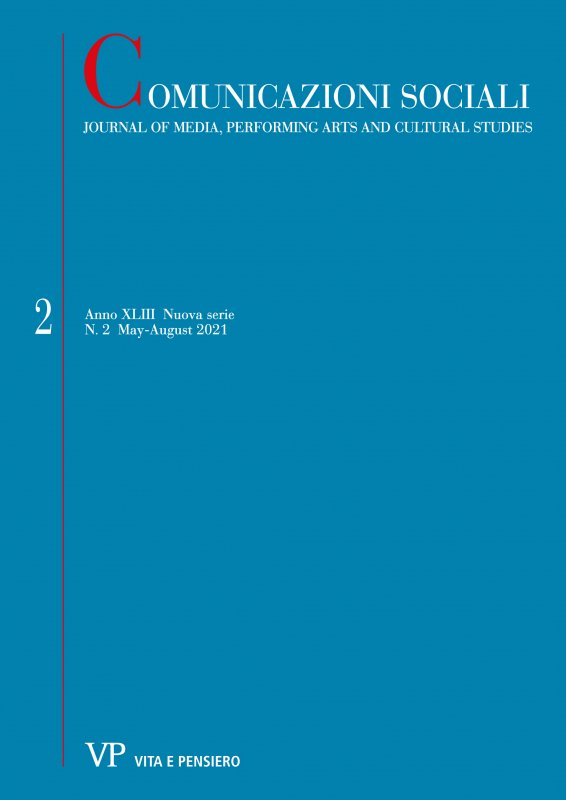 Ultimo fascicolo
Anno: 2021 - n. 2
Consulta l'archivio
Ultimi 3 numeri
Annate disponibili online
Fascicoli anno
2015