Guardare e agire: la dimensione etica nella rappresentazione mediale dell'altro
digital
Ebook in formato Pdf leggibile su questi device:
Literature about distant suffering suggests that mass media are nowadays primary vehicles in representing the suffering Other, thus eliciting in the audience attitudes that span from denial to compassion. Media images are  particularly able to trigger reactions that can be situated along a closeness/distance axis. In this context, the ethical dimension is especially relevant: the main question is about how stylistic strategies (both on the content level and  in images' position and captions) can bring the audience to occupy a specific position towards the suffering Other. The article, starting from the sociological concept of the foreign, discusses literature, both theoretical and empirical,  about distant suffering; it assumes the presence of a relevant polarization between closeness and distance in the media representation of suffering others. Through an analysis based on a qualitative sample of Italian newspapers, the article then deals with representation strategies of the distant Other in press images and with their ethical implications. Following Kurasawa's typology, four types are exemplified: personification, massification, rescue and care.  In the sample, an iconic narration of a collective subject mostly appears, thus leaving pity and compassion in the background. Finally, the transition from spectatorship to active subject is discussed: solidarity through images can be  encouraged if an affective closeness is promoted, by means of specific portraits of subjects and of rescue and care situations.
keywords
Representation of the Other; ethical implications of representation; distant suffering; audience responses to distant suffering; closeness/distance in media images of the Other.
Biografia dell'autore
Università IULM, Milano ‒ anna.manzato@iulm.it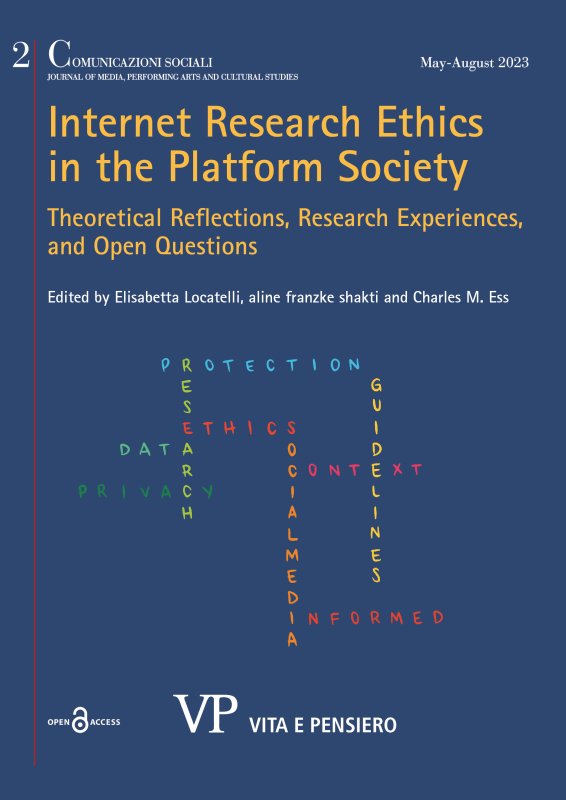 Ultimo fascicolo
Anno: 2023 - n. 2
Consulta l'archivio
Ultimi 3 numeri
Annate disponibili online
Fascicoli anno
2022