Adapting Pippi Longstocking: The 1969 Television Series Moves from Sweden to Italy
digital
Ebook in formato Pdf leggibile su questi device:
Pippi Longstocking is a great classic of children's literature. Written in 1945 by the Swedish writer Astrid Lindgren, the novel was published in Italy only in 1958, described as a "permissive and anti-authoritarian book for children". In fact, while the book soon became a great favourite with young readers, teachers and parents in Sweden, in countries with a different view of parental authority, like Italy, Pippi was naturally perceived as a challenge. Nevertheless, the novel became very famous worldwide and has been adapted several times. One of the most popular adaptations is the Swedish TV series of 1969, which continues to be broadcast worldwide today. The series was directed by Olle Hellbom and starred Inger Nillson as Pippi Longstocking. The present article aims to highlight the dramaturgical construction of this adaptation, from Sweden to Italy, where it was distributed in 1970. The Italian distribution represents an interesting case, as the Italian national broadcaster, RAI, expanded the original thirteen episodes into twenty- one. The eight additional episodes were drawn from two Swedish movies featuring the same cast (Pippi in the South Sea and Pippi on the run, 1970). The fact that Italy decided to broadcast the original TV series while making very important changes in the structure is quite significant, not only dramaturgically, but also from the standpoint of content and ideology. Within the narrative framework of children's literature, and considering the different contributions made to narrative adaptation processes, my objective is to compare the first thirteen episodes with the following eight, thus underlining the evolution from one country (Sweden) to another (Italy), keeping in mind the original novel and its quite different cultural and historical context. This will show how the choice of adding eight episodes – that are in fact compiled from two different movies – not only changes the dramaturgy of the series but also influences the construction of the characters and, consequently, the idea of childhood expressed in the work.
keywords
TV series; children's literature; adaptation; Sweden; Italy.
Biografia dell'autore
EleonoraClaudia.Fornasari@unicatt.it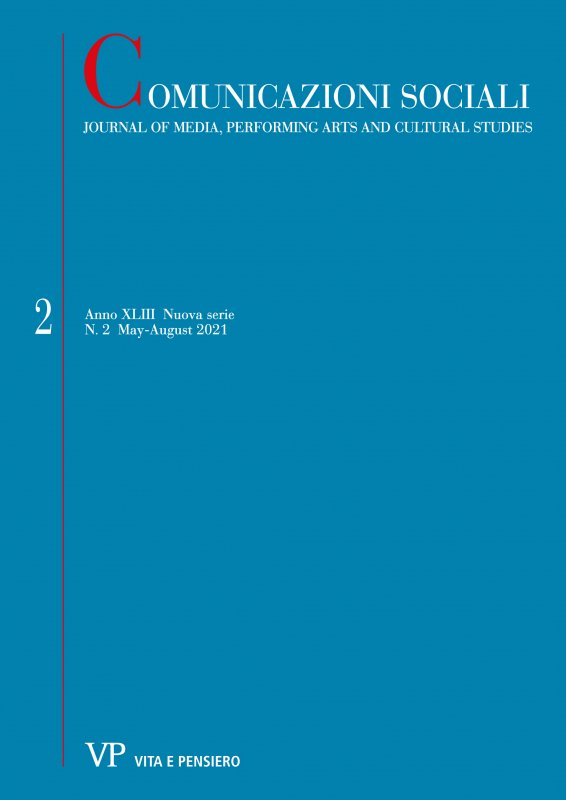 Ultimo fascicolo
Anno: 2021 - n. 2
Consulta l'archivio
Ultimi 3 numeri
Annate disponibili online
Fascicoli anno
2019