The Year Pop Died: Celebrity Grief, Memory, Media and Generation
novità
digital
Ebook in formato Pdf leggibile su questi device:
In 2016 – the annus horribilis of pop – the death of music artists such as David Bowie, George Michael and Prince produced a prodigious amount of commemorative initiatives, both spontaneously and within the media and celebrity worlds, with an impressive level of online expressions of grief. Addressing these three cases within the framework of social generation studies, celebrity theory and death studies, the paper proposes some hypotheses on the role that the death of celebrities plays in the construction of generational identity as "discursive articulation" where specific media practices/representations (in our case, mourning practices) play a crucial role in making generational narratives group together around shared symbolic and semantic cores.
keywords
Media generation; celebrity death; online mourning; memory; popular culture
Biografia dell'autore
francesca.pasquali@unibg.it
Chi ha visto questo prodotto ha guardato anche...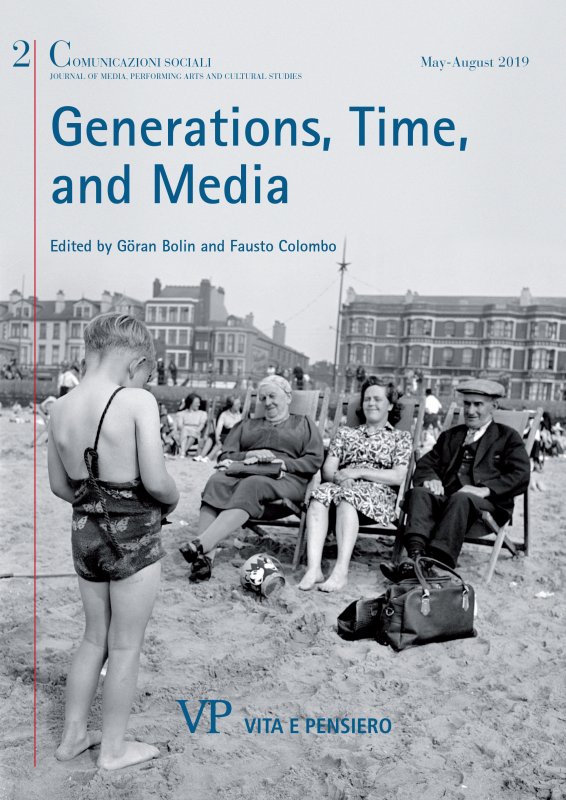 Ultimo fascicolo
Anno: 2019 - n. 2
Consulta l'archivio
Ultimi 3 numeri
Annate disponibili online
Fascicoli anno
2019