Cronaca di un modello culturale: la "partecipatory culture" al vaglio degli stakeholder - Report of a cultural model: the "participatory culture" under stakeholders' consideration
digital
Ebook in formato Pdf leggibile su questi device:
The paper presents the first results of an empirical study aimed at analysing the model of participatory cultures
in local, rural areas. It is based on the first results of the research project "In Media Loci". The project aims
to identify new solutions for the communication of natural environment and for the empowerment of local
communities, experimenting the web 2.0 approach for connecting digital contents held by institutional actors,
broadcasters and individuals. Starting from different theoretical approaches provided by literature ‒ such as
those of transmedia storytelling, participatory culture, augmented spaces ‒ the empirical analysis, based on the
participatory design method, has seen 24 local actors discuss topics such as: the ability to co-construct open /
closed community around digital contents, the concepts of social sharing, ratings and comments and the imaginary
related to mediated communication into local areas. The hypothesis was that web 2.0 approach could
support participative practices into the territories, favouring the relationship among different local stakeholders.
The results highlighted a complex interpretation of the web 2.0, underlining how the inclusion of local
socio-cultural contexts is essential in the development of design strategies capable of understanding and interpreting
innovation at a global and local level.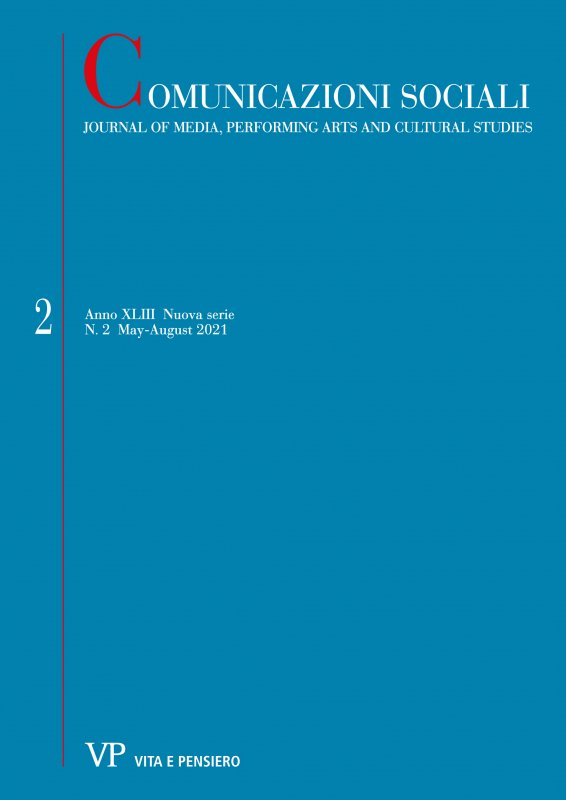 Ultimo fascicolo
Anno: 2021 - n. 2
Consulta l'archivio
Ultimi 3 numeri
Annate disponibili online
Fascicoli anno
2013