Hybrid Spectators: Meta-Study of a Transmedia Art-Based Research Experience
digital
Ebook in formato Pdf leggibile su questi device:
Employing the methodology of duo-ethnography, the article critically revisits the collaboration between the article's authors, facilitated by the production of Hernando Blandón-Gómez's transmedia and multimodal installation on the political meaning of an image in Rancière's thought, supported by Lazzarato's concept of indebted man. Informed by arts-based qualitative methodological work, critical discourse studies and deleuzo-guattarian aesthetic thought, the article takes on the form of the comic, to emphasize the natural alliance between these approaches and media and communication studies. The comic recreates the process of the installation development and focuses on the three delivery channels-narratives – the installation (the initial event of reflection), the comic (a meta-reflection) and the QRs (referring to process and interaction) – to explore the critical potential of arts-based research in communication and media studies. The channels complement and enrich the reflective experience, and become a site and an event of inquiry, opening up new directions for further inquiry. Focusing on the spectator's experience in particular, the article discusses how arts-based research transcends the borders of one project and how the involved multiplicities decentre power relations in the communication between an author, a spectator, art and the research itself. As spectator, an author, and a research product mediated by art and its media mutate into each other, arts-based research opens up new meanings for more conscious, involved and inclusive participation.




Quest'opera è distribuita con Licenza Creative Commons Attribuzione - Non commerciale - Non opere derivate 4.0 Internazionale.
keywords
Comics; installation; political image; Deleuze/Guattari; Rancière.
Biografia degli autori
Universidad Pontificia Bolivariana, Medellín, Colombia – hernando.blandon@upb.edu.co, polina.golovatina@upb.edu.co.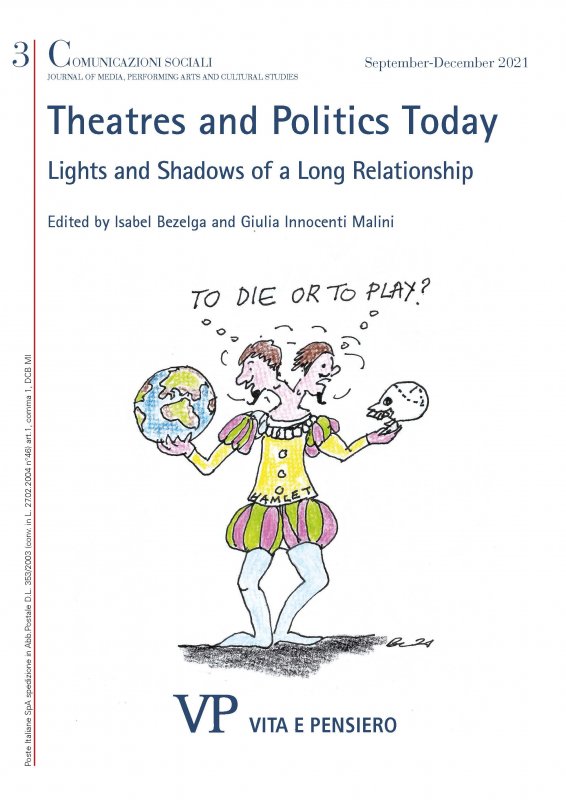 Ultimo fascicolo
Anno: 2021 - n. 3
Consulta l'archivio
Ultimi 3 numeri
Annate disponibili online
Fascicoli anno
2021