Il progetto Dòsti (Amicizia): dialogo interreligioso, arti e pratiche performative nella comunità locale
digital
Ebook in formato Pdf leggibile su questi device:
In 2017, a group composed of institutions, communities and associations belonging to six different faiths, cultural/artistic performers and citizens together developed, in Brescia, Dòsti – Ideas for a Festival of Religious Arts and Cultures. This was a pilot project that sought to facilitate intercultural process and interreligious dialogue through the use of performing languages, active participation, interaction and cooperative planning. This article aims to show: 1) the reasons why performing arts are an effective instrument to establish positive relations within a multicultural and plural community; 2) the steps taken to connect the social actors concerned; 3) the major problems that arose in the process of promoting dialogue among people from different faiths, in reference to: event structure, ethnic/religious community participation, citizen involvement, difficulties in dialogue/relations, the role played by the performing arts in overcoming interaction difficulties; 4) the potential that emerged from the use of performing practices for the development of Dòsti as an interreligious and intercultural process, in terms of: reciprocal knowledge and recognition among faiths and cultures; involvement and authorship of the communities; participation of young people, both as audience and as 'authors'; the quality of socio-cultural policy and interaction among religious groups, institutions and the third sector.
keywords
Performing arts; festival; multireligious society; local community; religious minority
Biografia degli autori
maddalena.colombo@unicatt.it; barbara.pizzetti@unicatt.it.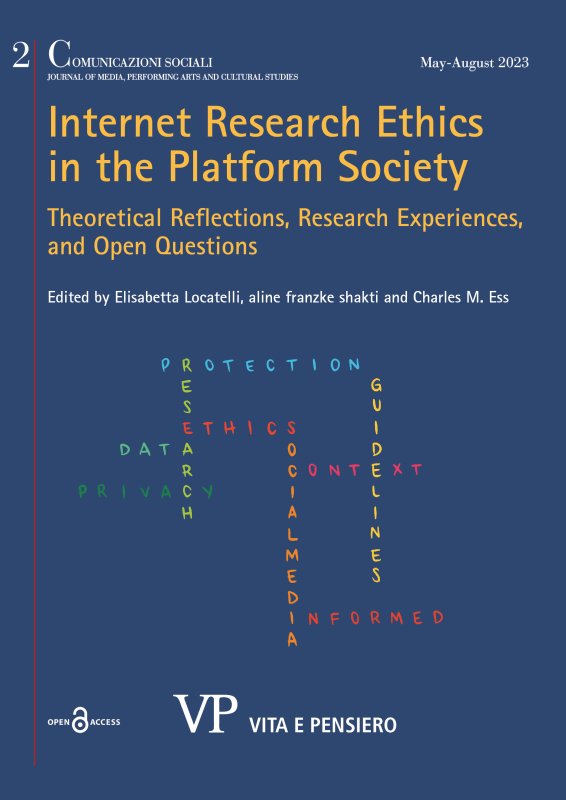 Ultimo fascicolo
Anno: 2023 - n. 2
Consulta l'archivio
Ultimi 3 numeri
Annate disponibili online
Fascicoli anno
2019