Per un'arte dell'incontro. L'"Invito al Canto" dell'Open Program of the Workcenter of Jerzy Grotowski and Thomas Richards
digital
Ebook in formato Pdf leggibile su questi device:
Pontedera is a little industrial city with a relevant presence of foreign immigrants. It is also the Jerzy Grotowski and Thomas Richards Workcenter historical seat, that opens his workspace inside an old farm located in the nearby countryside. Since two years, the Workcenter associate director Mario Biagini has been conducting an artistic research entitled "Invito al Canto" with his Open Program group. This project involves cooperatives, associations and citizen informal communities but also young African asylum seekers and refugees. Its purpose is to rediscover what we might call an 'Art of the encounter', taking the form of so-called Incontri cantati. These events take place mainly inside non-theatrical spaces and they aim to stimulate participants to become co-creators of a unique and always original artwork, using dances, songs coming from the African diaspora, or simply a qualified attention. Moving from an exquisitely artistic approach, this original performative practice seems to go further cultural and social differences. It creates a space of mutual recognition and it responds to our time greatest challenges in a brand new way.
keywords
Workcenter of the Jerzy Grotowski and Thomas Richards; Mario Biagini; participatory theatre; refugees; active citizenship
Biografia dell'autore
mara.nerbano@teletu.it.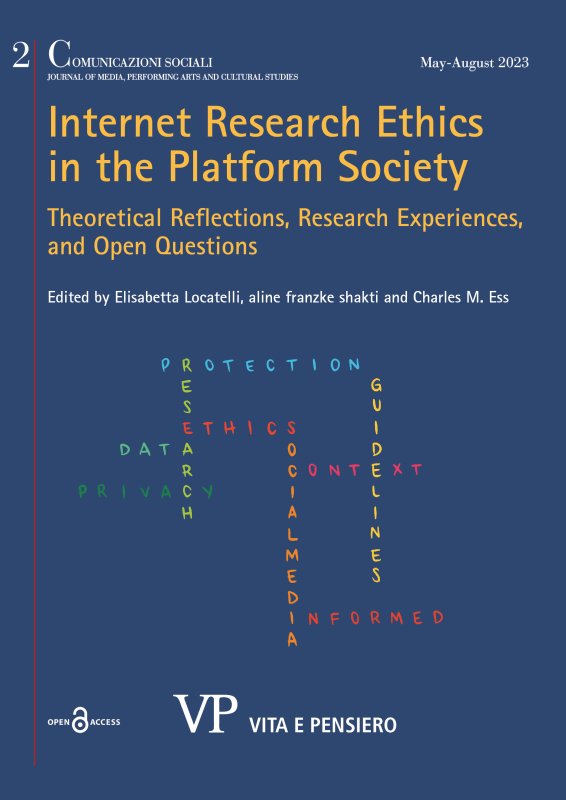 Ultimo fascicolo
Anno: 2023 - n. 2
Consulta l'archivio
Ultimi 3 numeri
Annate disponibili online
Fascicoli anno
2019