Towards Academic Publishing In Medias Res
digital
Ebook in formato Pdf leggibile su questi device:
The article discusses challenges of multimodal publishing in academic contexts with specific focus on the epistemic role of images in research publications in the area of artistic research. Through a series of examples, the article attempts at showing that research in and through the arts raises the stakes of epistemic presentation because it thematises the mode of presentation as part of the subject matter. This calls for media sensitivity and new conceptual models for epistemic operations. Some of the challenges at the core of artistic research are highlighted with regard to models of "aesthetic research" and "expositionality". Finally, the article addresses the tensional interplay of aesthetic and epistemic research processes and proposes a diplomatic approach in the spirit of Isabelle Stengers' "ecology of practices", which the article presents as an incentive to giving more weight to radical situatedness of epistemic practices.




Quest'opera è distribuita con Licenza Creative Commons Attribuzione - Non commerciale - Non opere derivate 4.0 Internazionale.
keywords
Academic publishing; artistic research; ecology of practices; media sensitivity.
Biografia dell'autore
University of the Arts Helsinki ‒ mika.elo@uniarts.fi.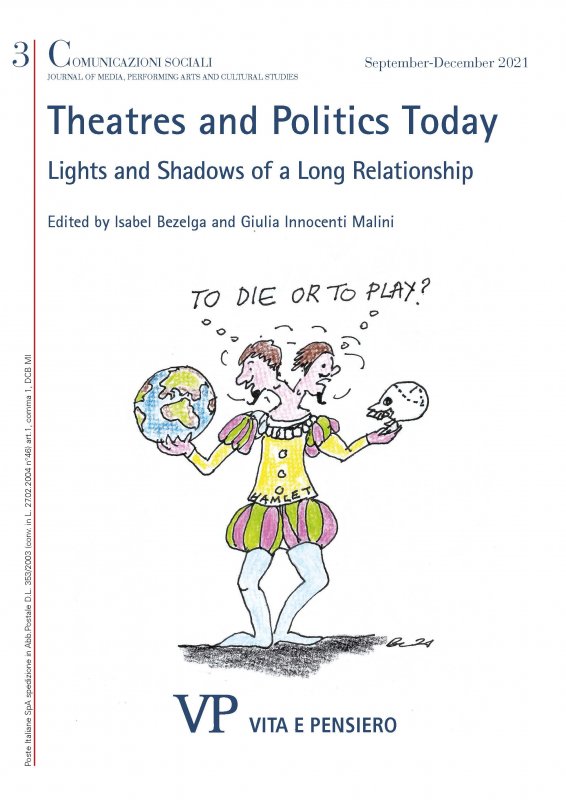 Ultimo fascicolo
Anno: 2021 - n. 3
Consulta l'archivio
Ultimi 3 numeri
Annate disponibili online
Fascicoli anno
2021