Creative Strategies in the TV Adaptation of Fargo: Narrative and Aesthetic Features
digital
Ebook in formato Pdf leggibile su questi device:
Fargo (2014), the TV series created by Noah Hawley and executive-produced by the Coen brothers, constitutes both a prime example of a recent trend in US quality TV and a successful adaptation of a film text, the 1996 movie of the same title made by Joel and Ethan Coen. It is our understanding that the achievement of the TV series springs from a creative design that allows the viewer to recognize in it an unmistakable resemblance with its predecessor, while at the same time becoming an enjoyable narrative in its own right, as an autonomous text. Thus, fans of the film can take pleasure in the recurring thematic, tonal, aesthetic and narrative links that the series establishes with the movie, and at the same time be captivated by a brilliant new plot and characters. This article analyses the creative strategies deployed to frame the narrative and aesthetic resemblance between Fargo the series and Fargo the movie. It explores the cluster of intersections between the film and the TV show in relation to four categories: 1) The choice of a diegetic universe related to the original, which also frames the series within similar genre coordinates. Both productions present an investigative, thriller-ish plot that unfolds against the breath-taking snowy backdrops of Minnesota and Dakota, enabling us to view them under the paradoxical label of white noir. 2) The dramatic construction of the main characters in the series replicates the struggle between good and evil present in the film, through the choice of analogous roles: good, incarnated again in an ordinary police woman; and evil, in the hitman duo from Fargo and Lorne Malvo, a diabolical character who features only in the TV show. Moreover, the series extends the antiheroic, pathetic archetype that acts as a catalyst for the intrusion of evil in the plot. 3) Traces of certain narrative and visual echoes comprise the clearest mode of resemblance, although they are also used to drive the plot in new directions and to underscore the metaphorical meaning of the mise-en-scène. 4) And last but not least, the development of the expressive possibilities of the landscape, which ‒ in both film and TV series ‒ is portrayed as linked with the inner world and personality of the characters. The purpose of this analysis is to show how the creative choices made in the process of adapting Fargo as a series have established a dialogue, rich in nuance and intertextuality, with its cinematic predecessor. That the show has been classified as a free adaptation, a tribute or even a sequel to the film is no accident. The effect of this translation from one medium to another prompts a sense that the viewer is experiencing two different, autonomous texts (each production is shaped by its own plot) that nonetheless evince a mutual affinity as sure as it is subtle.
keywords
Fargo; Coen; adaptation; white noir; landscape.
Biografia degli autori
mnoguera@unav.es; pechart@unav.es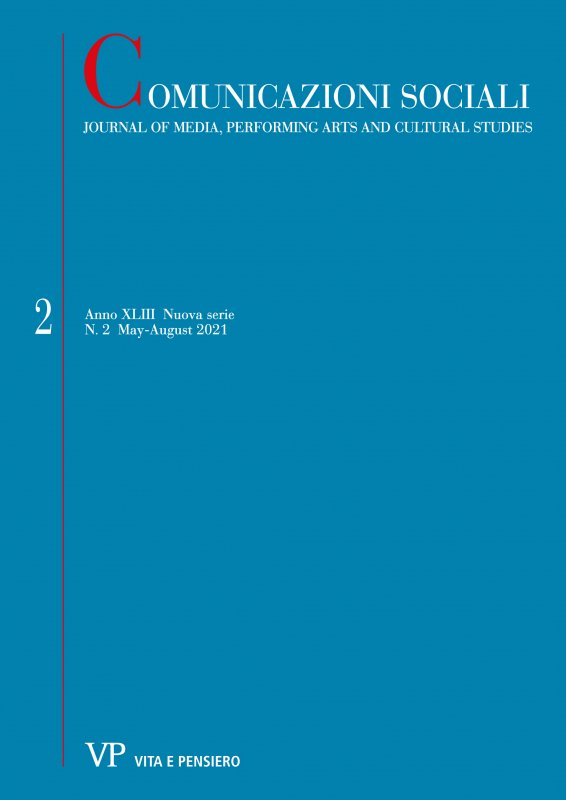 Ultimo fascicolo
Anno: 2021 - n. 2
Consulta l'archivio
Ultimi 3 numeri
Annate disponibili online
Fascicoli anno
2019