Criticizing the Series: Television Criticism as a Genre between Cinephilia and Fan Culture
digital
Ebook in formato Pdf leggibile su questi device:
A recent French publication called Le sériephile has proposed a neologism to reflect the idea of critical practices of cinephilia moving into what the English-speaking world, too, can call "TV-philia". In the last fifteen years, changes in TV seriality have crossed paths both with the explosion of the Internet fan culture and with the horizontal spread of analytical skills (such as those provided by the recent proliferation of university courses on television, seriality and media narratives). In fact, TV series have also become a breeding ground for testing what is happening within the sphere of more traditional criticism, normally devoted to movies only: the increasing closeness of institutional criticism and blog criticism, the democratization of critical discourse, a massive sharing of basic analytical categories, and a certain devotion to one's own object of criticism.
This article presents two analyses. The first and more theoretical explores analogies and differences between categories of cinephilia and TV-philia, by trying to understand whether the latter's critical dimension may be considered a fully fledged and distinctive cultural practice. The second uses case studies to test some forms of cross-media critical analysis on TV series, using overlapping elements of TV criticism, such as publishing genre and fan culture, as examples.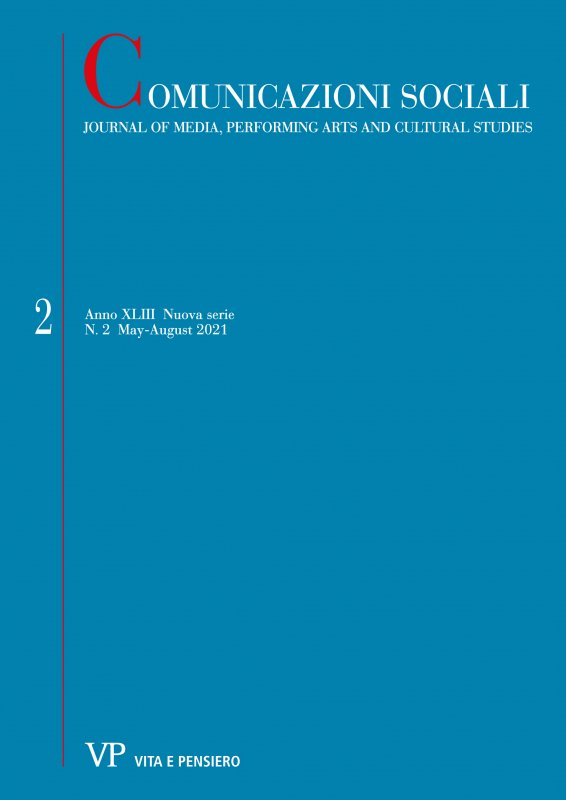 Ultimo fascicolo
Anno: 2021 - n. 2
Consulta l'archivio
Ultimi 3 numeri
Annate disponibili online
Fascicoli anno
2015