Post-Millennial Spectatorship and Horror Films: The Case of It (2017)
digital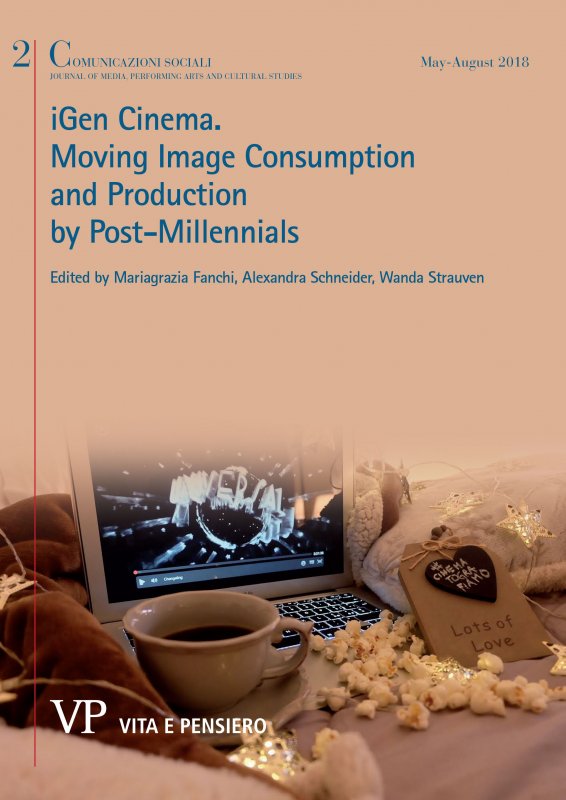 Ebook in formato Pdf leggibile su questi device:
Horror has always been a favourite film genre with teenagers and younger audiences in general. There are various reasons for this. Baby boomers were the chosen target for the new genre, with its mix of science fiction and horror, typical of the period between the mid-Fifties and mid-Sixties. The monster family sitcoms of the Sixties domesticated horror and gothic genre, bringing it into the living room and offering it for family consumption. Later, in the Seventies and Eighties, with the emergence of the "slasher and splatter" movies, youngsters could identify with the main characters, themselves young, and share their uneasiness and anxiety in the face of permissiveness and sexual experimentation and, in the meantime, the necessity of a super ego punishment. Thus horror movies allowed one to experience one's own fears in a safe environment, in the knowledge that fear is indispensable to personal growth. With this in mind, we were prompted to inquire whether horror films still exercise this fundamental function for post-millennials and, in an attempt to provide an answer, we chose It (2017) as a meaningful case study. We would argue that It is one of the best examples of a horror movie perfectly tailored to a generation a) whose attention spans have been reshaped by the constant use of smartphones and other mobile devices and b) whose cinema experience is subject to a continuous process of relocation on multiple platforms and digital networks. On the basis of our analysis, it can be said that It owes its success with younger viewers not merely to its being an audio-visual product capable of satisfying forms of multiscreen and polysensory consumption, but because it is a film which reflects the new spectatorship aesthetic of the Post-Millennials: an aesthetic which brings the cinematic experience closer to a relationship of intimate and reversible contact with the film's surface, rather than a full immersion in a compelling narrative form; but also an expanded experience which accommodates the different facets of Post-Millennial viewer behaviour.
keywords
Horror film; Post-Millennials; post cinema; experiential cinema; physical spectatorship.
Biografia degli autori
stefania.antonioni@uniurb.it; manolo.farci@uniurb.it.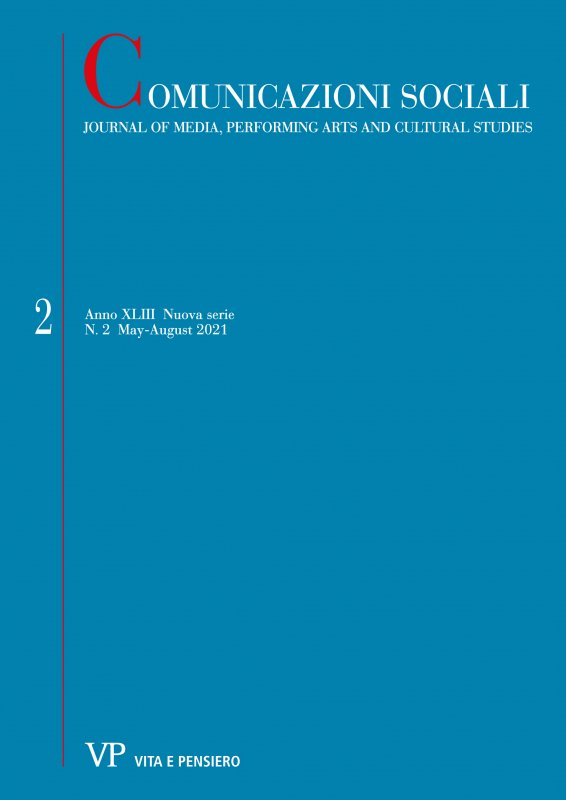 Ultimo fascicolo
Anno: 2021 - n. 2
Consulta l'archivio
Ultimi 3 numeri
Annate disponibili online
Fascicoli anno
2018