Il pubblico del teatro contemporaneo: fra auto-osservazione e processi di fruizione
digital
Ebook in formato Pdf leggibile su questi device:
There has been a growing interest in the study of performing arts audiences over the last three decades. This interest is expressed both at an organizational level, by the increasing presence of audience development and audience engagement initiatives, and within the expanding multidisciplinary field of academic research on theatre audiences, which interweaves economics, cultural marketing, the sociology of culture and audience studies applied to theatrical reception. To some extent, such attention is guided by the need for organizations and institutions to compete in increasingly competitive culture markets. It is however also the expression of a rising awareness of the social impacts that art consumption has on the processes of citizenship, community welfare, urban regeneration, political participation and on the struggle against social exclusion. Starting from the introduction of a theoretical framework that unites studies on theatre audiences, audience development and reception processes, the article presents the results of national survey dedicated to the Italian audiences of contemporary and experimental theatre. The purpose of this study is to provide a preliminary profiling of the audience of a branch of performing arts with its own specificities in terms of aesthetic, productive and distributive features. To this aim we also stress the importance of the dialogue between audience research and theatre studies to evaluate the perimeter of the field of the 'contemporary'. Hence, the present research starts from the process of self-observation of spectators, having asked audience members to define themselves as 'frequenter of contemporary and experimental theatre', 'non-frequenter' or 'uncertain about the attribution'. In this way it has been possible to trace homologies and divergences between habitual and occasional audiences, in order to describe attitudes, motivations and attending behavior on the basis of the different degrees of affection and competence towards this cultural sector.The analysis of the data follows the different areas investigated in the questionnaire, presenting a socio-demographic profile of the audience, attending behavior, the attitudes towards the artistic proposals, the relation between the enjoyment of contemporary theatre and other cultural and media consumption routines. It is therefore possible to observe a type of audience with certain specific characteristics: they tend to be competent and willing to accept the challenges of artistic innovation (with certain complaints); they are dynamic and generally omnivorous regarding cultural consumption.
keywords
Reception studies; audience development; live audience; contemporary theatre; performing arts.
Biografia degli autori
laura.gemini@uniurb.it; sbrilli@iuav.it.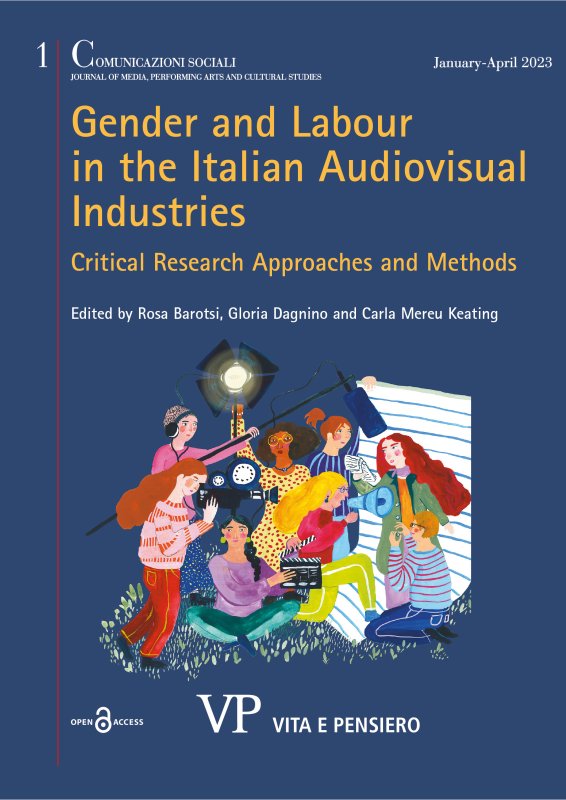 Ultimo fascicolo
Anno: 2023 - n. 1
Consulta l'archivio
Ultimi 3 numeri
Annate disponibili online
Fascicoli anno
2018