Catching Katniss. Generation K and the Evolution of the Teen Movie Genre
digital
Ebook in formato Pdf leggibile su questi device:
The aim of this paper is to analyze the evolution of teen female characters during what Henry Jenkins called the era of convergence culture. As the ideal result of the interaction between production and consumption practices, the teen movie has always been one of the most prolific and profitable genres since its origin. But in order to maintain its commercial potential, such genre went through several changes and adjustments due to social and cultural changes and to market needs. Thus, the portrayal of adolescent characters in teen movies has equally changed through the decades, in order to appeal an always shifting audience. In this sense, the character of Katniss Everdeen from The Hunger Games series seems to be particularly relevant because she simultaneously both conforms and resists to the traditional stereotypes about the representation of female adolescents on screen. Committing to the dominant cinematic trends of our time, Katniss updates the archetype of Carol Clover's "final girl" and offers an innovative type of teen female character. She has risen to the status of feminist icon of the new millennium, opposite to the female protagonist of another contemporary successful franchise, Bella Swann from the Twilight saga, whose behaviors are considered cultural regressive and affirmative of patriarchal values. Furthermore, the exceptional and enduring success of The Hunger Games turned this major franchise into a cultural event and contributed to transform Katniss into the emblem of what the economist Noreena Hertz named Generation K, the demographic born between 1995 and 2002 in western society. At the same time, the centrality of her character implies a renegotiation of the role of the teen male hero of the saga, Peeta Mellark. As a matter of fact, while Katniss is shown fighting or hunting in the forest, Peeta is often portrayed as a victim to be rescued. Hanging in the balance between public and private, active and passive, masculine and feminine, paternal and maternal, Katniss deconstructs the stereotypical system of representation of adolescents in teen movies. Her character stresses Julia Kristeva's notion of abjection as "whatever disturbs identity, system, order; what does not respect borders, positions, rules; the in-between, the ambiguous". And her ambiguity embodies that state of "in-between-ness", following Catherine Driscoll's definition, which coincides both with the contemporary representation of adolescence on screen and with the evolution of the teen movie genre.
keywords
Teen movie; Teenage culture; Generation K; convergence culture; gender representation.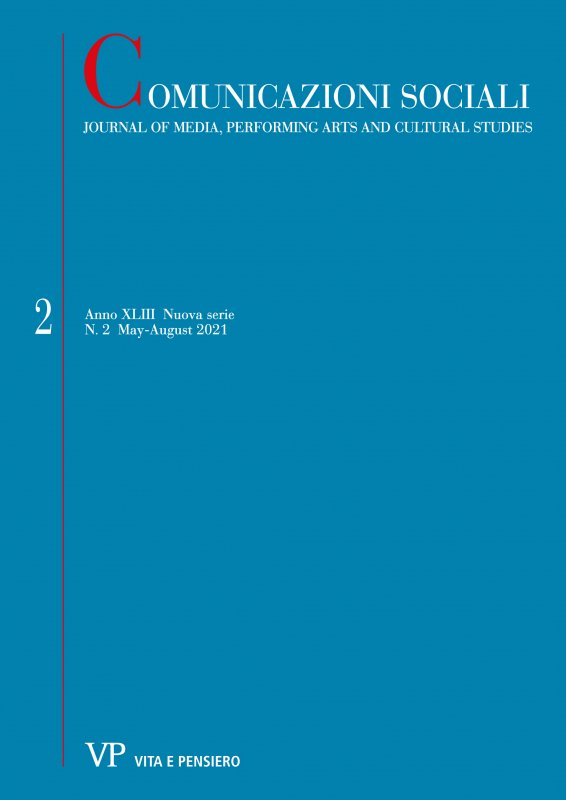 Ultimo fascicolo
Anno: 2021 - n. 2
Consulta l'archivio
Ultimi 3 numeri
Annate disponibili online
Fascicoli anno
2018