Il teatro del 'sindaco': politica e comunità nel lavoro del ntS' nel quartiere Sanità di Napoli
digital
Ebook in formato Pdf leggibile su questi device:
The aim of this paper is to show the merits and limits of the model of political theatre that the ntS' (Nuovo Teatro Sanità) has produced. In particular, since its foundation, the ntS' has produced a series of political actions, inside and  outside the institutions, with the aim of building a community around the theatre as a physical, social and symbolic place. This is the direction taken by the workshops with the young people of the neighbourhood that gave rise to the theatre's permanent company, the results of which have produced important shows such as La paranza dei bambini written by Roberto Saviano and Mario Gelardi. The principle of the workshops is to produce political action  through contact and contagion. Where the neighbourhood has always represented a sort of closed, self-sufficient space, the workshops tend to expand the community produced within the theatre to infect other parts of the city. In  fact, young people are called to gain experience in other city theatres to continue their training in institutions such as the Bellini Theatre Academy or the Marcadante Theatre. The ntS' builds its political action in schools by setting up  workshops to focus on the particular characteristics of the area (the neighbourhood is characterised on the one hand by a strong socio-economic hardship linked to high school drop-out rates and unemployment, and on the other by  strong ferment of social and cultural rebirth and redemption. The political action of the ntS' starts from the focus of the theatre as a physical place of political resistance (emblematic from this point of view is the project La peste al  rione Sanità, performance based on The Plague by Camus, developed before the pandemic and staged after the first lockdown in March 2020 of the church of S. Maria della Sanità for all the inhabitants of the district) to open up to  the places of the district and build a political action for contagion and expansion.
keywords
ntS'; community theatre; politic theatre; Naples; Sanità district.
Biografia dell'autore
Università degli Studi di Salerno – vdelgaudio@unisa.it.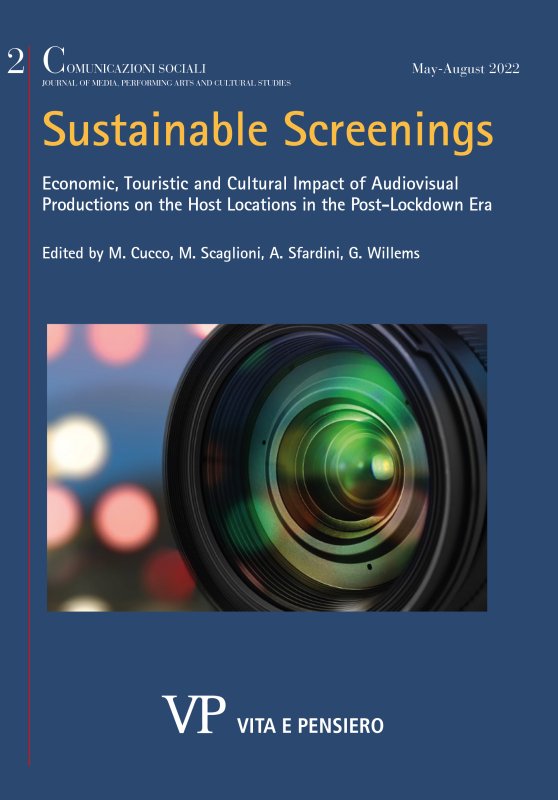 Ultimo fascicolo
Anno: 2022 - n. 2
Consulta l'archivio
Ultimi 3 numeri
Annate disponibili online
Fascicoli anno
2021