Articoli Online First
"Scusi, chi ha fatto palo?" Continuità e disruption del calcio su internet in Italia: dalle iptv 'pirata' a dazn
digital
In the current and complex landscape of on-demand platforms, Internet-distributed television and catalogs focused on niches, the circulation of live and prized sports content seems to know relevant paradoxes. This essay explores the specific transition of live football competitions from broadcast to broadband in Italy. Starting from the informal media spectrum developed by scholars Lobato and Thomas, new sports-oriented OTTs (e.g. DAZN) and broadcaster's subsidiaries will be analyzed together with unauthorized IPTVs and live-streaming pirate websites during the sport season 2018/19...
Towards the Platformization of (Social) Media Memory: Articulating Archive, Assemblage, and Ephemerality
digital
Although the platformization process has been intensively studied, a better understanding is needed of how it has affected media dynamics such as the formation of media memory. The original contribution of this paper to the research field is, thus, to highlight the interrelatedness of issues, such as media memory, social media, and the platformization process that are usually considered independently. To achieve this, three theoretical frameworks ‒ media and memory, social media logic, and platformization ‒ will be bridged by means of the platformization of cultural production of Nieborg and Poell with the aim of analysing the case study of the Festival di Sanremo, chosen because of its relevance to the Italian mediascape, Italian cultural memory, and social media presence. The argument will demonstrate that the ongoing process of platformization of media memory is operating in three dimensions: archive, assemblage, and ephemerality. The analysis of the case proposed will also help to highlight the fact that the platformization process is not an unavoidable end, but that there are margins of resistance to it adopting digital platforms connected to mainstream social media ones though independent of them. Issues left open are the governance and the responsibility for custody of media memories, the risk of a fragmented use of archived contents, the decontextualization of media memories, their (mis)appropriation, manipulation, hegemonic selection, and the threat that media memory may become a commodity, reactivated only when necessary and at the mercy of social media platforms' policies.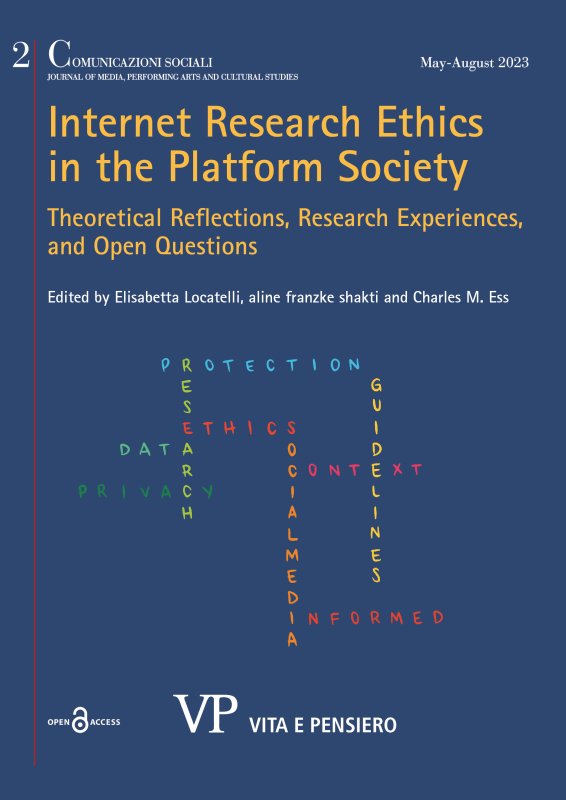 Ultimo fascicolo
Anno: 2023 - n. 2
Consulta l'archivio
Ultimi 3 numeri
Annate disponibili online
Fascicoli anno
2023