Annamaria Cascetta
Titoli dell'autore
"Gólgota Picnic" by Rodrigo Garcia. Starting again from man or drowning in nothingness?
digital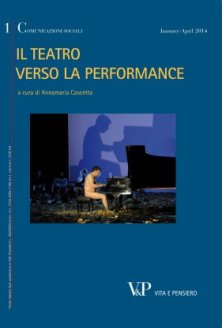 The essay analyses the production of Gólgota Picnic by the Spanish artist Rodrigo Garcia, seen in the context of the 2011 Festival d'Automne in Paris...
Introduction
digital
...
Premessa
Gratis
digital
Sulla scia di un'attenzione al tragico che ormai da tempo accompagna i miei studi prediletti (mi permetto qui di segnalare un mio recente lavoro di parziale sintesi: La tragedia nel teatro del Novecento, Laterza, Roma-Bari 2009), propongo in questo numero di «Comunicazioni sociali», da me curato, una breve raccolta di saggi sul tema redatti da alcuni giovani studiosi e collaboratori della sezione Teatro del Dipartimento di Scienze della Comunicazione e dello Spettacolo dell'Università Cattolica di Milano. L'analisi dell'opera di Walter Benjamin Origine del dramma barocco tedesco (Ursprung des deutschen Trauerspiels) di Tancredi Gusman offre l'occasione di tornare sul problema di fondo della relazione fra tragico e tragedia (...).
Un talento poliedrico, un'unica ispirazione
digital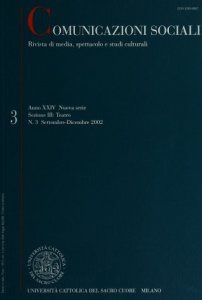 Presentazione
digital
Immagini dell'esistenza: Fin de partie di Samuel Beckett
digital
La questione del testo drammatico: linee introduttive
digital
Introduzione
digital
Alle origini della tragedia
digital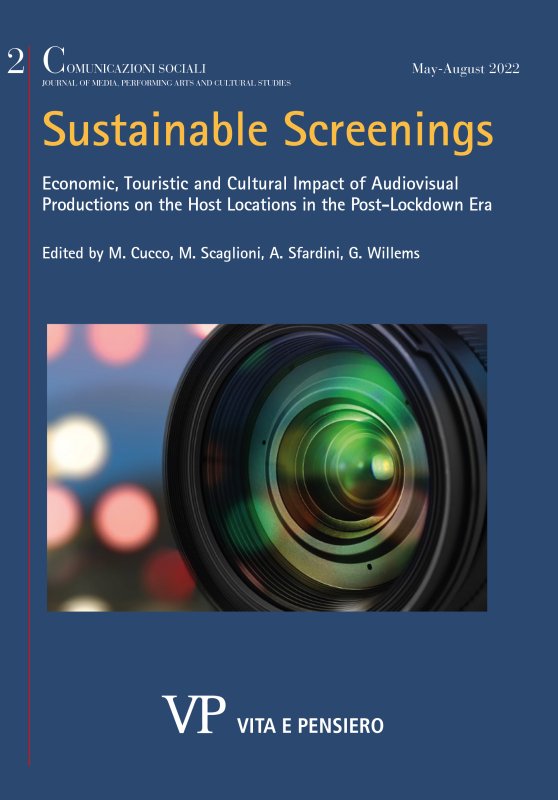 Ultimo fascicolo
Anno: 2022 - n. 2
Consulta l'archivio
Ultimi 3 numeri
Annate disponibili online
Fascicoli anno
2022