90 Days of Uncertainty: Conflict, Communication & Sense-Making during the initial Phases of the Covid-19 pandemic in Italy and the United States
Special issue of Comunicazioni Sociali: Journal of Media, Performing Arts and Cultural Studies

90 Days of Uncertainty: Conflict, Communication & Sense-Making during the initial Phases of the Covid-19 pandemic in Italy and the United States 
Edited by Matteo Tarantino, Manuel Chavez & Gaia Amadori
The initial phases of crises are marked by intense activities of meaning-making as stakeholders navigate uncertainties. However, most of their lessons can be acquired only with hindsight, with the appropriate analytical distance.
Three years removed from the initial outbreak, it appears now feasible to engage in the scientific examination of the communicative side of the outbreak of the 2019-nCoV epidemic (also known as the "Coronavirus"), initially with the city of Wuhan, China as its epicenter and then spreading across the globe. From 2019 to 2022, the pandemic led to incalculable losses of human lives, large-scale economic damage, severely impacted the bond between citizens and institutions, and arguably repositioned the role of science in public debates.
The intense global demand for real-time narratives about the virus and its spreading, alongside a proliferation of bottom-up discourse on social media accelerated by lockdown measures, has attracted direct attention of the World Health Organization, which adopted the neologism "infodemic" to describe the combination of information overload, panic-driven acceleration of information spreading and increase in misinformation. Across the globe, in ways both different and similar, Covid-19 appeared to ignite a reconfiguration of audiences' political, geopolitical, social and economic imaginations. Some of the effects of these reconfigurations might be long-lasting and are just beginning to be perceived.
For communication disciplines to go back and re-examine the roots of this phenomenon appears therefore potentially fruitful and even urgent.  As responses to the pandemic have been national or sub-national in scale, because of the specific nature of the infection, national contexts appear to be the most appropriate unit of analysis. In this respect, two countries appear particularly significant from this perspective: Italy, as the first country after the People's Republic of China to feature a significant outbreak; and the United States, as the globe's most significant economy and one of the most significant cultural and political centers.
As such, this call for papers for a special issue of Comunicazioni Sociali: Journal of Media, Performing Arts and Cultural Studies is looking for contributions (max 5,000 words, English language) regarding the role of media and communication in the first period (December 2019-March 2020) of the COVID-19 pandemic in Italy and the United States of America.
Potential topics include, but are not limited to:
Institutional communication related to the pandemic at local, national and supra-national levels.
Scientific communication and related debates.
The roles, imaginaries, and practices of mass media and social media with respect to pandemic-related content.
Representations and self-representations of the various stakeholders (such as governments, healthcare institutions, patients, doctors, Chinese migrants…)
We welcome contributions from a wealth of perspectives (including sociology, journalism studies, audience studies, mediatization, digital studies, anthropology, economy etc.) perspective using both quantitative and qualitative methods.
Proposals – containing abstract, short bio and keywords - should be sent through this form (https://forms.gle/ewHbzYzNcU3nEtyC8) by August 15, 2023.
Acceptance will be notified by August 20, 2023.
Full articles will have to be provided by October 1st, 2023.
Articolo letto 79 volte.
Inserisci un commento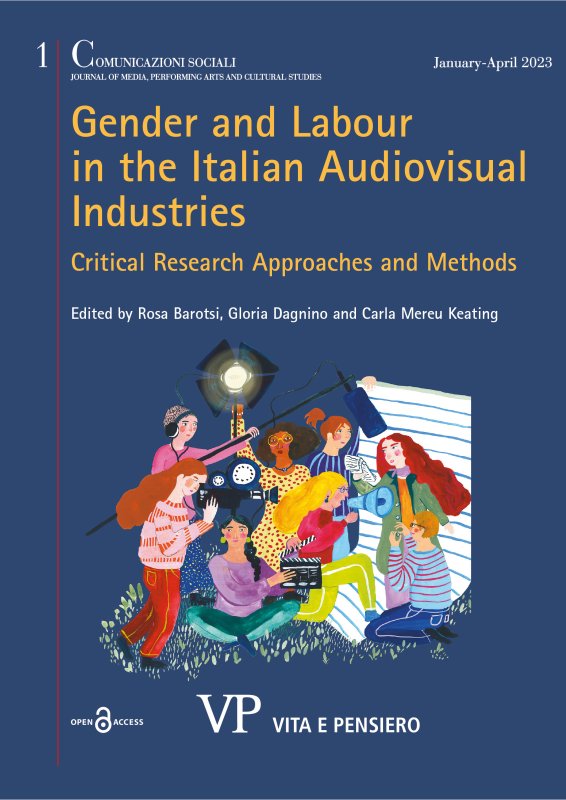 Ultimo fascicolo
Anno: 2023 - n. 1
Consulta l'archivio
Ultimi 3 numeri
Annate disponibili online
Fascicoli anno
2023