Lorenzo Denicolai
Titoli dell'autore
'Learning by Watching' with Televised School: How the Italian Broadcaster Rai Has Supported Students during the Covid-19 Pandemic
digital
formato:

Articolo

| COMUNICAZIONI SOCIALI - 2021 - 2
The emergency caused by Covid-19 has created many consequences for the global population. Among them, it has caused the closure of schools, colleges, and other educational institutions. The media and national television programming have thus become important channels for informal and distance learning. This article considers the Italian case of Rai and analyses how the broadcaster devised certain formats to respond to the emergency, starting from a historical Italian TV programme for teaching..
Parole sul video: linguaggio audiovisivo, comunicazione e afasia
digital
formato:

Articolo

| COMUNICAZIONI SOCIALI - 2019 - 2. Generations, Time, and Media
The article aims to present results of an experimental research projecton the perception of aphasic people and pragmatics of multimedia languages. The research was conducted at the Interdepartmental research centre Cinedumedia (Department of Philosophy and Education, University of Turin) and it was funded by Carlo Molo Onlus Foundation (Turin), in 2014-2016. Based on previous exploratory investigations into multimedia communication with aphasia, the article shows the method and process of realizing a simplified video-prototype of a cinematic text that favours aphasic audiences...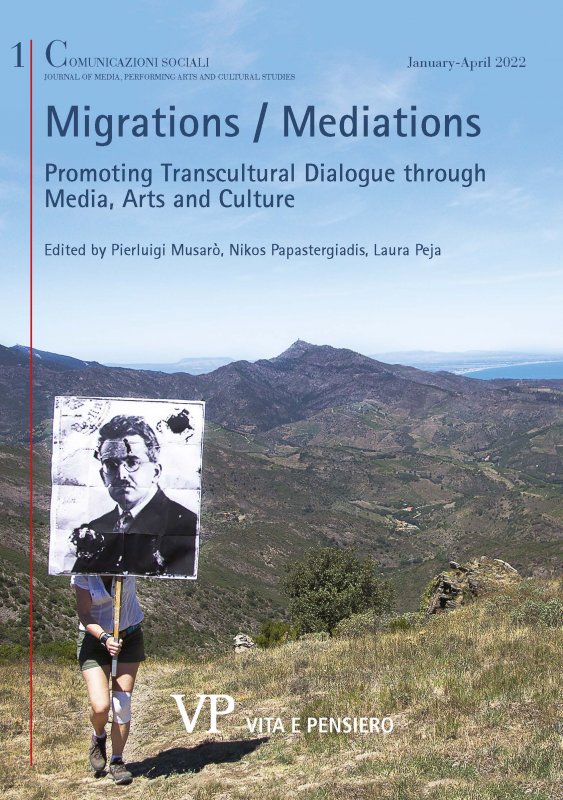 Ultimo fascicolo
Anno: 2022 - n. 1
Consulta l'archivio
Ultimi 3 numeri
Annate disponibili online
Fascicoli anno
2022