iGen Cinema. Moving Image Consumption and Production by Post-Millennials
n. 2/2018 –
Edited by Mariagrazia Fanchi (Università Cattolica del Sacro Cuore), Damiano Garofalo (Università Cattolica del Sacro Cuore), Alexandra Schneider (Johannes Gutenberg-Universität Mainz), Wanda Strauven (Goethe University Frankfurt)

Compared to the generation of the so-called Millennials, the Post-Millennials are the first true digital natives, being exposed to smartphones and other mobile media devices from the very first days of their lives. Also known as the iGeneration (or iGen), they become at a very young age touchscreen players, multiscreen users, early prosumers and later social media followers. They show an active attitude towards media, both in a personal and heterodox way. 
This special issue aims at analyzing Post-Millennials' cinema experiences and practices. Although the youngest generation does not seem to go too often to the movie theatre any longer, cinema remains a point of reference in their lives. As recent surveys demonstrate, youngsters not only consume a lot of films and other moving images on multiple devices, but also produce their own audiovisual objects in a variety of forms and formats. In other words, Post-Millennials are doing what Miriam Hansen predicted: they are reimagining and reinventing cinema. 
This special issue will devote particular attention to Post-Millennials' cinematic experiences within different media, social, and national landscapes, by valorizing new methodological approaches and theoretical frameworks.
Possible topics include but are not limited to:
the relocation of the cinematic experience: spaces, devices, experiences;
Post-Millennials' creative practices: user-generated contents (UGCs), blogging/vlogging, app-based and artistic practices;          
theories and methodological approaches;  
cinema and issues of identity: generation, gender, ethnicity or class;
iGen and fandom: stars, peers, communities;
the imagery of Post-Millennials as media consumers in contemporary cinema, television, literature.
Deadlines & Guidelines

Please send your abstract and a short biographical note to
redazione.cs@unicatt.it
and
damiano.garofalo@unicatt.it
it by
December 3, 2017
. Abstracts should be from 300 to 400 words of length (either in English or French). All submissions should include: 5 keywords, name of author(s), institutional affiliation, contacts details and a short bio for each author. All notifications of acceptance will be emailed no later than December 18, 2017.
If the proposal is accepted, the author(s) will be asked to submit the full article by
February 10, 2018
. Contributions will be sent to two reviewers in a double-blind procedure prior to publication decision. Authors may be requested to improve their articles, following the suggestions of the reviewers.
Articles should be between 4,000-5,000 words in length (no more than 35,000 characters, spaces and notes included), shorter articles will be considered as well.
Download:
CFP_2_2018.pdf
Articolo letto 1679 volte.
Inserisci un commento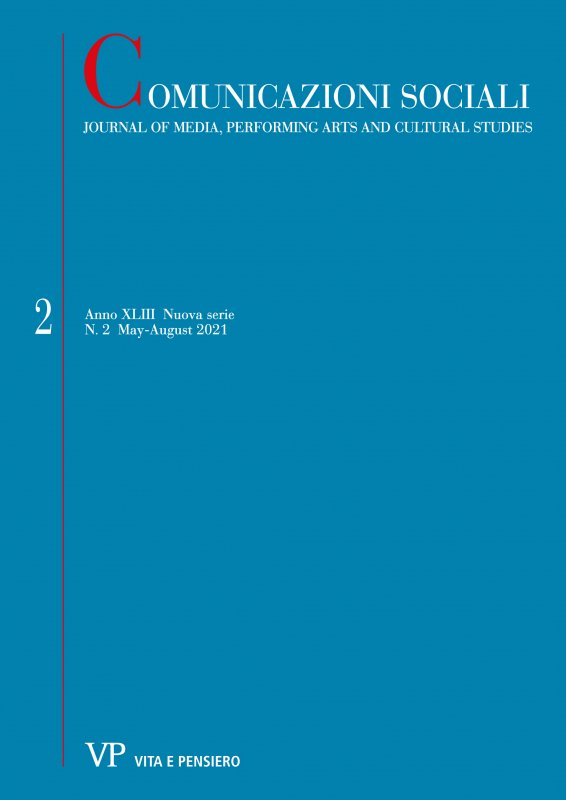 Ultimo fascicolo
Anno: 2021 - n. 2
Consulta l'archivio
Ultimi 3 numeri
Annate disponibili online
Fascicoli anno
2021