The Aphoristic Galaxy. Mcluhan And Senecan Symbolism
digital
Ebook in formato Pdf leggibile su questi device:
This essay focuses on the communicative implications stemming from the advertising campaign suggested in 2016 by the national archeological museum in Rome, entitled "Lucius Anneus Seneca dixit". The choice made by one of the most important museums in the world to exploit Seneca's semantic force implies a close reflection on the expressive impact of the Latin language to better probe our complexity, thanks to the relationship between expression, thought and wisdom. Furthermore, the English translation of those aphorisms sheds light on a communicative analysis of that publicity campaign, inspired by the semantic depth of Seneca's writings. The advertising campaign used by the national archeological museum in Rome can be interpreted according to the strategies of museum communication, often characterized by a limited media relevance. Thus it may be useful to analyze the communicative function of Seneca's aphorisms in times such as ours, featuring the speed of interpersonal exchanges and, therefore, the diffusion of epigrammatic propositions often lacking in the expressive originality of aphorisms. This is a factor highlighted by Marshall McLuhan in the Sixties thanks to his interest in aphorist communication, developed through the study of Senecan symbolism. Therefore, Senecan aphorisms may suggest further interpretative insights into our post-modernity, in compliance with the never-ending process of interactional innovation, including the strategies of cultural communication.
keywords
Communication; cultural heritage; aphorisms; mediology; narration.
Biografia dell'autore
Università degli Studi "Gabriele d'Annunzio" , Chieti-Pescara ‒ andrea.lombardinilo@unich.it.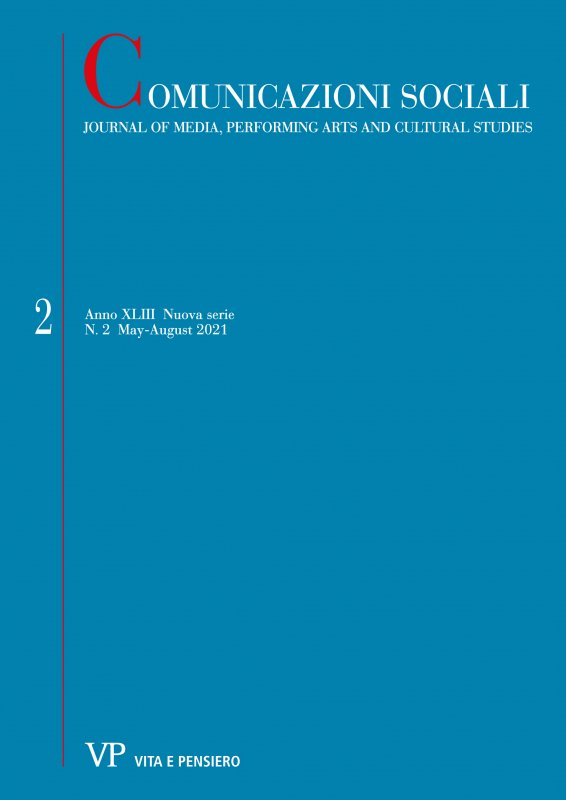 Ultimo fascicolo
Anno: 2021 - n. 2
Consulta l'archivio
Ultimi 3 numeri
Annate disponibili online
Fascicoli anno
2020