Vita e Pensiero
COMUNICAZIONI SOCIALI - 2022 - 3. Cantautore: the Songwriter in Culture and the Media
novità
digital
Ultimo fascicolo del 2022
Cantautore: The Singer-Songwriter in Context
novità
digital
Indice ragionato 2022
novità
digital
American Pie: A Songscape Analysis
novità
digital
The following discussion will explore 'American Pie', the landmark 1971 recording by Don McLean. More than fifty years after its initial release, the song/track continues to fascinate listeners with its appealing musical setting and its wealth of possible meanings. Here, McLean seems to be reporting poetically on the condition of a society in danger of spinning wildly out of control. In the process, he foregrounds the importance of the singer-songwriter as a kind of early warning system for human culture...
Paolo Conte: The Poetic-Musical Path of a Transcultural Artist
novità
digital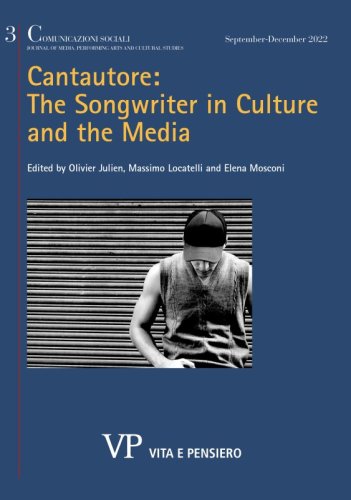 This contribution is dedicated to Paolo Conte, singer-songwriter and pianist of international success, whose work seems to represent one of the most eloquent programmatic expressions of musica per poesia ("music for poetry") ever conceived by a composer and performer of songs...
Becoming a Singer-Songwriter: Lucio Dalla's Case
novità
digital
This article is centered on a specific moment in Lucio Dalla's career, a major singer-songwriter in Italy. Unlike many cantautori of his generation, who authored lyrics and music from their beginnings, Lucio Dalla gradually became a  cantautore, in the most restrictive sense of the word – a singer who interprets songs he composed and wrote. He started out in the end of the 1950s as a jazz clarinet player. To become a singer, he needed the intervention of his first  mentor, Gino Paoli. Then, Dalla gradually turned his hands to music writing, together with various lyricists and with increasing personal involvement. This article first retraces this process and its various stages, and then focuses  on a particularly important moment: the transition to writing lyrics after the collaboration between Lucio Dalla and the poet Roberto Roversi, between 1973 and 1976. The songs of these albums were created following radical rules:  Roversi wrote texts without any particular metric, Dalla was in charge of finding the regularities which are essential to a musical setting, barely communicating with the poet during the recording process. The collaboration with  Roversi gave Dalla the impetus to dare writing his own lyrics, but also taught him a number of literary tools and techniques that later strongly characterized his style as a singer-songwriter. This study sheds a new light on two  peculiar features that Dalla drew from this experience: the ability to play with elasticity in the process of setting poetic text to music, and the ability to offer portraits and stories in an extremely synthetic way.
Lucio Dalla, per brevità chiamato cantautore
novità
digital
The role of cantautore has occupied a significant space in Italian musical culture (especially in the period between the 1970s and the 1980s) and has defined a fairly well-defined and recognizable form of cultural expression. For a brief period Lucio Dalla has identified himself, or rather he was identified, with the cantautore label, of which the article also specifies some peculiar features, as the analysis of Dalla's figure is also an opportunity to ask how well this label fits him...
La televisione e il cantautorato: lo scenario italiano degli anni Ottanta tra mediazione e mediatizzazione
novità
digital
The social, cultural, communicative, and technological transformations that took place during the Eighties have marked the subsequent evolution of the recent Italian history. From this point of view, we must consider that period as a non-linear process of modernization, capable of influencing, in both positive and negative terms, habits and traditions, consumption practices and fruition modes, political ideologies and cultural visions. In this regard, the paper aims to reflect on the relationship between the figure of the songwriter and the media landscape of the Eighties...
Musical Excursions in the Heart of Club Tenco. Song Aesthetics in Italy through the Rassegna della canzone d'autore
novità
digital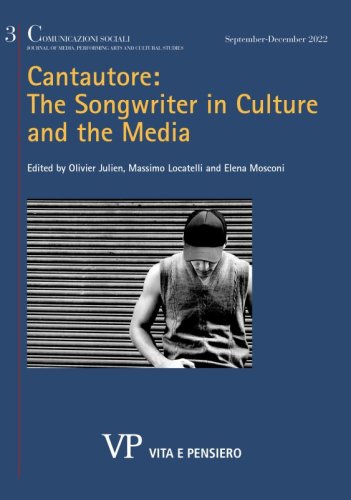 Since 1974, and to this day, the Club Tenco of Sanremo – an institution founded by music enthusiasts in the wake of the suicide of singer-songwriter Luigi Tenco in 1967 – has organized the "Rassegna della canzone d'autore" (Auteur song festival), a gathering place for the canzone d'autore community. Through the discourses it has produced and disseminated over half a century through its publications, and through the "Rassegna" itself – still today the most important festival for Italian singer-songwriters – the Club Tenco has championed a problematic equation between authorship and aesthetic value, and has established itself as a fundamental gatekeeper of taste in the field of canzone...
FUS, extra FUS e spesa regionale: la riforma dello spettacolo dal vivo in Italia e i suoi effetti territoriali (2014-2020)
novità
digital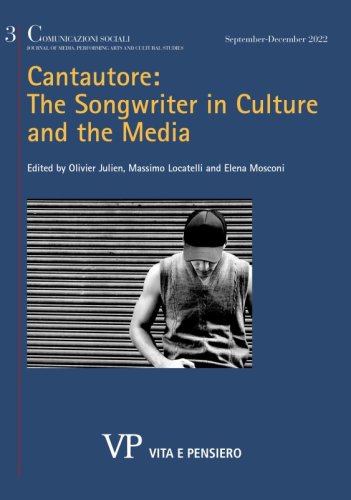 In the last decade, an articulate series of legislative initiatives intervened on the Italian performing arts institutional framework. Although several studies have analysed this process, its effects on the regional scale still need to be addressed. This work therefore aims at identifying some economic trends in the performing arts sector in the period 2014-2020, focusing on public expenditure on the State and regional level through extensive quantitative research...
STEVEN STERGAR Colleges, Film Clubs, and Cultural Venues. A Jesuit Film Network in North-Eastern Italy in the 1950s and 1960s
novità
digital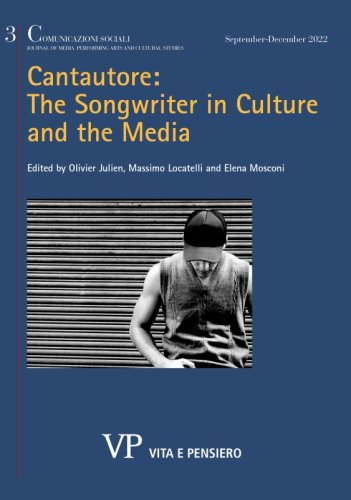 Through several attempts to moralize cinema over the first half of the Twentieth century, Catholics have gradually gained enough power to develop film policies and strategies (Biltereyst - Treveri Gennari, 2015) to produce and disseminate healthy and public knowledge regarding the cinematic medium. Direct consequences of these guidelines seem to concern foremost the education of those audiences who used to attend parishes, venues, and other Catholic centers involved with film screenings and cultural symposia...
Richard III: A Deformed King from Shakespeare to Manga
novità
digital
This paper focuses on Shakespeare's Richard III and its transposition in Patrick Warren's manga version of the play. Published in 2007, this comics book is part of the Manga Shakespeare series, published by SelfMadeHero. Like all the volumes of the series, also Richard III has proved to be reading tool for teenagers who are approaching the Bard and his works. Both the original play and the manga comics book are based on the description of Richard as suggested by the ancient theory of physical deformity conditioning and shaping a man's mind, as found in Aristotle and in many other philosophers over the centuries...
Ultimo fascicolo
Anno: 2022 - n. 3
Consulta l'archivio
Ultimi 3 numeri
Annate disponibili online
Fascicoli anno
2022