Vita e Pensiero
COMUNICAZIONI SOCIALI - 2023 - 2. Internet Research Ethics in the Platform Society: Theoretical Reflections, Research Experiences, and Open Questions
novità
digital
Secondo fascicolo del 2023
Introduction. Over Twenty Years of Internet Research Ethics: Key Concepts and Future Challenges
novità
digital
INTRODUCTION Over Twenty Years of Internet Research Ethics: Key Concepts and Future Challenges by ELISABETTA LOCATELLI - ALINE SHAKTI FRANZKE - CHARLES M. ESS is licensed under CC BY-NC-ND 4.0
Heuristic Questions for Instagram Live
novità
digital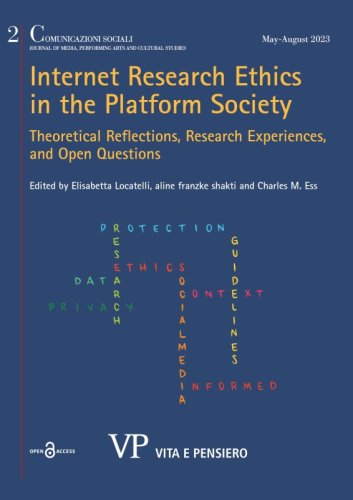 As internet research has proliferated, so too have ethical concerns about Internet research. Emerging ethical guidelines about Internet research have highlighted the importance of critically adapting research practices to respect privacy norms in different contexts, often through heuristic questions. Picking up this scholarship, this article develops heuristic questions for researching Instagram Live. First, I consider the challenges posed by Instagram Live in the access and collection stage of research by arguing that time adds a second axis of privacy...
Practicing Internet Research Ethics: Challenges and Solutions from a German Perspective
novità
digital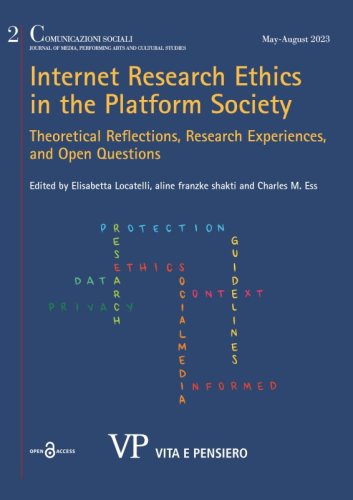 Good research practice faces both ethical and methodological challenges that cannot always be met at the same time. This is also true for the study of digital trace data and digital media. However, questions of Internet research ethics (IRE) have so far played a subordinate role in German media and communication studies, especially regarding quantitative methods...
Words Backstage: Italian Music Industry and Gender Discrimination
novità
digital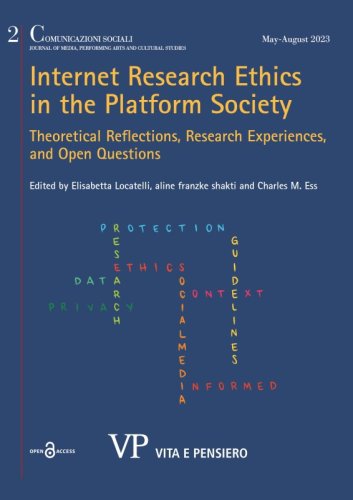 This article focuses on the Italian music industry from the perspective of gender. The Italian music industry can be considered a male-dominated workplace within which women while working, experience gender discrimination. This article intends to answer the following research questions: (i) how women working in the music industry are perceived and 'told' in their professional context and (ii) which representations, sedimented in the male gaze, continue to circulate in our culture...
Collect and Handle Personal Social Media Data. Ethical Issues of an Empirical Internet Research
novità
digital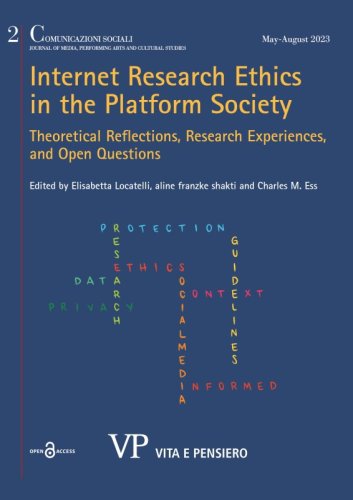 Online users' digital traces provide valuable information and empirical evidence, but Internet research requires scientific rigor in accessing and managing User Generated Contents (UGCs). The article challenges these practices and advocates for a reflexive approach to social media research ethics. Although platforms offer viable access, utilizing such data can intrude on subjects' private lives. Defining responsibilities toward data and subjects is crucial when studying online contents, such as Instagram stories and Facebook posts...
The Vulnerability Triad: New Considerations for Ethics and Risk Identification in Ambiguous and Antagonistic Digital Spaces
novità
digital
Recent research has problematised online harassment as a risk in social media research. Scholars have since tried to address this through protective mechanisms in research processes, above all in antagonistic spaces such as far-right online groupings. This paper addresses a comparatively little explored area: risk identification and research ethics in ambiguous digital spaces. It draws on an ethnographic case study of a climate change sceptical Facebook group that showed antagonistic tendencies in later stages of observation...
The 'Thorniness' of Social Media Research: Identifying Internet Research Ethics (IRE) Challenges and Ambiguities in the Canadian Context
novità
digital
In this paper, we take stock of research being conducted and published in Canada in the past five years that engages with social media data to identify emerging and ongoing ethical challenges and ambiguities. Through examples drawn from the contemporary research landscape, we demonstrate that the 'thorniness' of social media research ethics stems from three main issues: 1) the evolution of existing platform and emergence of new platforms, introducing affordances that encourage personal disclosure in pervasive datafied environments; 2) new methods and tools that prioritize data access over research ethics; and 3) new topics of study that engage with sensitive data about vulnerable groups online...
Self-Restrictions among Media Researchers in Global South and Regional Priorities: Challenges for Freedom of Expression and Ethical Research
novità
digital
Freedom of speech is considered as one of the basic human rights. But it can't be practiced in different regions of the globe. There are cultural, religious, political and traditional barriers and sometimes violent factors too. When it comes to the Global South, many of the regions are considered unsafe for journalists and media professionals. In such regions, most of the media platforms, journalists and other media professionals opt for self-censorship on sensitive issues. Some dare to discuss, question, report, follow fearlessly and also face consequences...
Palimpsestic Memorializations of World War II: A Visual Essay on Material Displacements and Discursive Struggles in the Estonian Memorialscape
novità
digital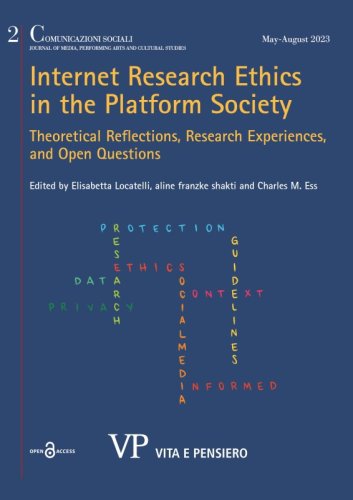 The article combines the genre of the visual essay with written-textual contextualizations, to analyse the attempts to reconstruct the Estonian memorialscape through the removal of Soviet memorials in the second part of 2022. Theoretically grounded in a theory of discursive-material entanglement and assemblage theory, the article investigates these attempts to fixate history, but also the resistance they generate, by paying attention to the human contestations (mainly through a politics of mourning) but also the material resistance and the recalcitrance of historical traces, through everyday life's desacralizing routines and novel infrastructures, and material decay and neglect...
COMUNICAZIONI SOCIALI - 2023 - 1. Gender and Labour in the Italian Audiovisual Industries. Critical Research Approaches and Methods
digital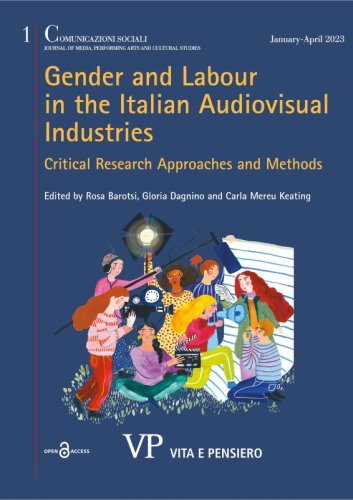 Primo fascicolo del 2023
INTRODUCTION On Method Building: A Half-Century of Research on Gender and Labour in the Italian Audiovisual Industries
digital
INTRODUCTION On Method Building: A Half-Century of Research on Gender and Labour in the Italian Audiovisual Industries by Rosa Barotsi, Gloria Dagnino and Carla Mereu Keating is licensed under CC BY-NC-ND 4.0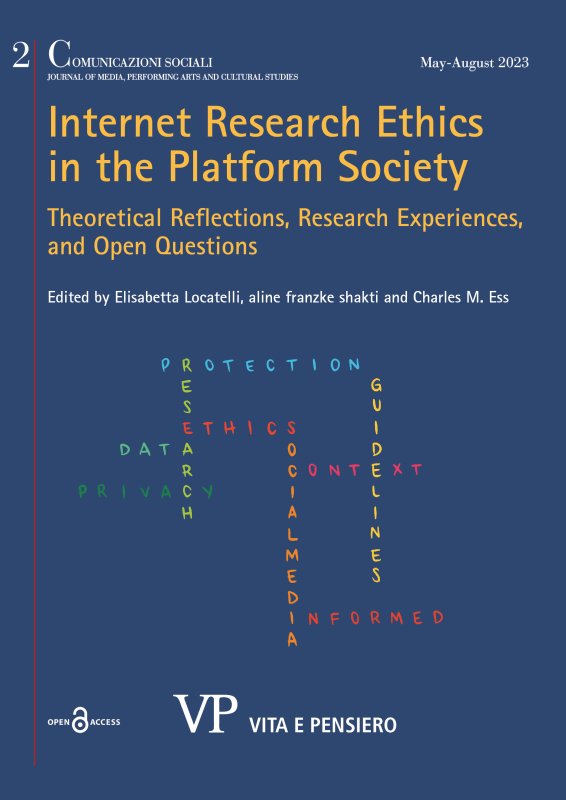 Ultimo fascicolo
Anno: 2023 - n. 2
Consulta l'archivio
Ultimi 3 numeri
Annate disponibili online
Fascicoli anno
2023