Risk Communication and Social Media: The Case of Hydrogeological Risk in Four Italian Valleys
digital
Ebook in formato Pdf leggibile su questi device:
Italian territory is largely exposed to landslides and floods. For this reason, preventive hydrogeological risk communication is essential. To communicate hydrogeological risk represents a hard challenge, due to the complexity and uncertainty of these phenomena. At the same time, informing citizens and implementing action to prevent hydrogeological risk are among the Public Administrations' duties. To date, a lot has been analysed about risk and its communication from different perspectives, such as communication during emergencies or citizens' perceptions about risk, but preventive risk communication is still a less examined research area. To fill this gap, we have considered the communication in four Italian valleys with high hydrogeological risk: Limentra Valley, Cervaro Valley, Valdigne, and Alta Valtellina. We have studied two variables that may influence communication: touristic flows and the presence in the last 50 years of significant hydrogeological disasters. The results reveal that municipalities are more involved in risk communication during emergencies, rather than in a preventive phase. At the same time, citizens seem to be aware of the high hydrogeological risk and their consequences, with no relevant differences between the research areas.
keywords
Risk communication; social media; hydrogeological risk communication; emergency management; natural hazards; public communication.
Biografia dell'autore
caterina.baldioli@gmail.com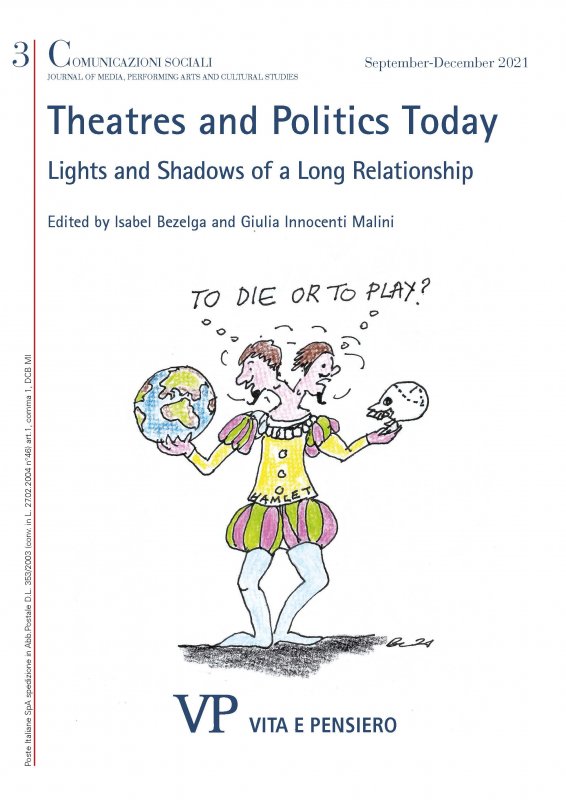 Ultimo fascicolo
Anno: 2021 - n. 3
Consulta l'archivio
Ultimi 3 numeri
Annate disponibili online
Fascicoli anno
2020