Il Posticipo (The Late Kick-off): Art, Research and Urban Regeneration
digital
Ebook in formato Pdf leggibile su questi device:
This article analyses an artistic urban regeneration project, subsidised by the Italian Ministry of Culture (Creative Living Lab Prize 2018-2019.) The text emerged from my direct experience as an artist/researcher involved in the Il Posticipo project (The Late Kick-off), in the former working- class district of Ponziana (Trieste, IT). In order to understand the sense of identity, and the social fragility of the neighbourhood, we created two subprojects: a radio program hosted in the 4 different bars of the district, which was broadcasted live on local radio; a sound installation in the abandoned stadium which re-enacted the famous 1974 Trieste football derby between Ponziana and Triestina. The sound installation emanated from the idea of giving voice to a different narrative that could represent a participated memory. Through the symbolic element of football, as vehicle of social cohesion, the project involved the residents, overcoming the stereotypes implicit in urban regeneration discourse. In terms of methodology, this project opened up different lines of enquiry, including: the role of the State in urban regeneration processes and in the construction of identity in peripheral areas; the possibilities and the limits of visual arts between ephemeral and aesthetic solutions and the long-term dimensions of the project; the artistic tools used in order to overcome barriers, communicate and involve people.




Quest'opera è distribuita con Licenza Creative Commons Attribuzione - Non commerciale - Non opere derivate 4.0 Internazionale.
keywords
Contemporary art; public art; socially engaged art; site-specific; urban regeneration.
Biografia dell'autore
emanuelemeschini@live.com.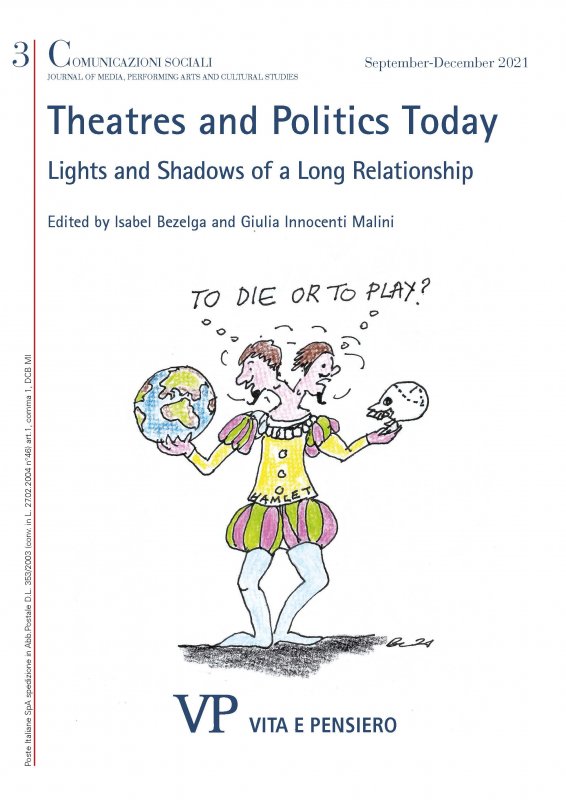 Ultimo fascicolo
Anno: 2021 - n. 3
Consulta l'archivio
Ultimi 3 numeri
Annate disponibili online
Fascicoli anno
2021