The Politicity of Netflix: Opportunities and Contradictions of Digital Distribution through the Case of Sulla Mia Pelle
digital
Ebook in formato Pdf leggibile su questi device:
This article looks at the increasingly central role played by Netflix, global leader in subscription video on demand (SVOD) television, as producer and distributor of original films, and the implications that  this has for national film industries. The article applies a theoretical framework rooted in political-economy and combines it with studies of contemporary Italian political cinema. In terms of methodology,  the article relies on case study analysis, and focuses one specific country, Italy, and one relevant film production, Sulla Mia Pelle/On My Skin (2018, dir. Alessio Cremonini). Sulla Mia Pelle, which recounts  one of the most controversial stories in Italy's recent history, the death of a young man under police custody, is of the first national features to have day-anddate release in theatres and via Netflix. The  article argues that the politicity of Sulla Mia Pelle, and notably its political subject and the political-economic framework underpinning its release, were instrumental in prompting the strong reactions that  came from various Italian film industry stakeholders: above all, a boycott from the main film exhibitors associations and a policymaking intervention by the Italian Minister of Culture. The politicity of Sulla Mia Pelle provides this case with unique characteristics, but it also makes it an exemplary illustration of the complex interplay between global SVOD providers and national film industries.
keywords
Netflix; SVOD; Sulla Mia Pelle; political cinema; Italian cinema; film policy.
Biografia dell'autore
Università della Svizzera italiana ‒ gloria.dagnino@usi.ch.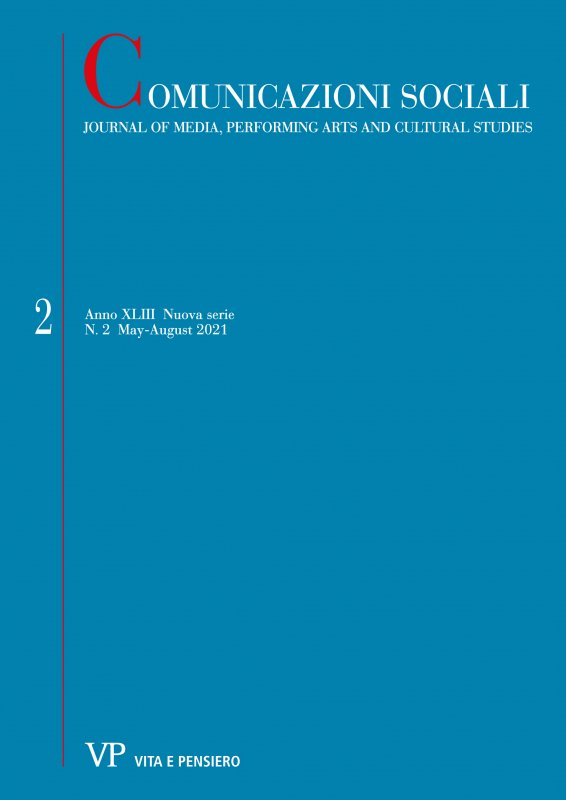 Ultimo fascicolo
Anno: 2021 - n. 2
Consulta l'archivio
Ultimi 3 numeri
Annate disponibili online
Fascicoli anno
2021