Performare la natura: dal dispositivo rappresentazionale al 'teatro delle specie'. Tra pratica e teoria in Donna Haraway, Una Chaudhuri e Marta Cuscunà
digital
Ebook in formato Pdf leggibile su questi device:
In March 2020, people were confined inside their homes, and wild animals regained urban spaces. But the insufficient problematization of the paradox, made these images "unthinkable". In this delicate historical moment the  human/non-human relationship seems to need a supplement of reflection. The author deals with the fruitful intertwining between Performance Studies and Animal Studies, defining it ‒ in accordance with Laura Cull – "Animal  Performance Studies". In this context, the performative dimension can be particularly fruitful for Animal Studies, defined as It is by some characteristics: embodiment, presence, process, event ‒ shared with non-humans; it can be a  terrain for exploring new relational modes between different species capable of going beyond the reductive, logocentric definition of language that would exclude other species from the start. The choices of reference for theories and  practices ‒ Haraway, Chaudhuri and Cuscunà ‒ combine transfeminist and antispecist theoretical reflection, performance and political activism. The performative project of Marta Cuscunà ‒ Earthbound ‒ is analyzed in the last part of  this writing and becomes a concrete example of the 'theater of species' suggested by Una Chaudhuri.
keywords
Performance; animal performance studies; 'teatro delle specie'.
Biografia dell'autore
Università di Bologna ‒ laura.budriesi@unibo.it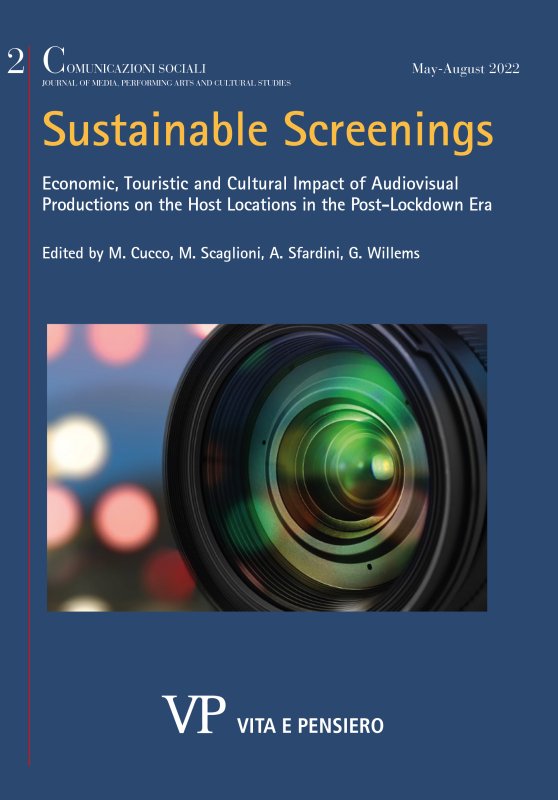 Ultimo fascicolo
Anno: 2022 - n. 2
Consulta l'archivio
Ultimi 3 numeri
Annate disponibili online
Fascicoli anno
2021