Il museo abitato
digital
Ebook in formato Pdf leggibile su questi device:
In this paper the contemporary museum is interpreted through the category of 'living': nowadays it is often lived as a place of performance, both individual and of the community, reconsidering its traditional role. Particularly, due to the presence of the collections of contemporary art, it is not any more a place of mere contemplation of the works of art, but a place where these works can be entered in and lived by visiting people. Referring to the theory of "relational art" by Nicolas Bourriaud and to the most recent theories of active heritage safeguarding (about intangible cultural heritage), the paper analyses same cases which show how museum is getting more and more a place to live and not simply a place to visit. Firstly, the paper deals with the artistic group Studio Azzurro who mixes visual arts, video, movie, performing arts and new technologies, and invites the visitor to become an actor and to live its works of art, which in some cases become even an entire museum. Secondly, the paper addresses to the MOA (Museum of Anthropology) of Vancouver, specifically to its policy of safeguarding the intangible collection: the museum becomes the place where the native community, who no longer can use its ancient places, can live and celebrate traditional rituals. It is like a second house for them, which allows a very fragile heritage to survive. Finally a third case-study illustrates how nowadays a museum can be considered not only a house but even a refuge for people visiting it: it is about a recent experimental workshop at MART (Museo di arte moderna e contemporanea di Trento e Rovereto) called indeed The museum as a refuge, conceived by a student of the Master of Servizi educativi per il patrimonio artistico, dei musei storici e di arti visive, Università Cattolica del Sacro Cuore, Milan. Partecipants created a personal refuge in the room of the museum after a personal and silent dialogue with the works of art hosted, following the invitation to disconnect in our hyper-connected world. During 2019 this kind of workshop will be organized again in other Italian museums, since the feedback has been very good. In conclusion, through the analysis of the cases presented and the contemporary theories about art and heritage, the paper tries to draw a portrait of the contemporary museum, specifically studying its relation with the public.
keywords
Museum, relational art, intangible heritage, performative museum, to live.
Biografia dell'autore
Università Cattolica del Sacro Cuore, Milan ‒ lucia.gasparini@unicatt.it.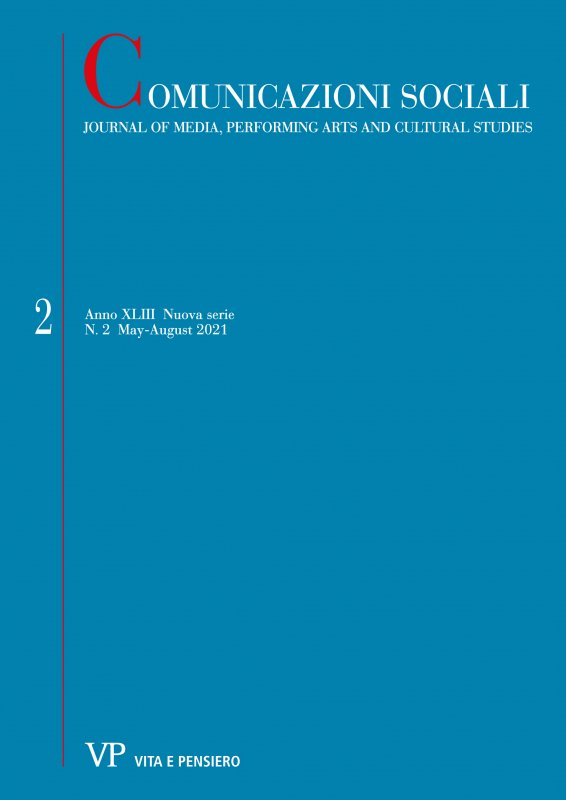 Ultimo fascicolo
Anno: 2021 - n. 2
Consulta l'archivio
Ultimi 3 numeri
Annate disponibili online
Fascicoli anno
2020