The Effectiveness of Communication Campaigns on Violence Against Women: Suffering, Between Reality and Representation
digital
Ebook in formato Pdf leggibile su questi device:
In Italy, as in many other countries, diversification in social campaigns against gender-based violence is slowly leading to a decrease in the use of images of physically abused women. Though such images are widely criticized, there are no empirical studies that concretely confirm their (in)effectiveness. In this context, the main hypothesis of the research presented in this article is that the representation of a woman as the victim of violence triggers strong emotions. However, compared with other new-generation campaigns, such representations are associated with a lower level of engagement. The study compared six social campaigns: two using images of women where one portrays a battered woman; two with images of men; one depicting a couple; and one that addresses the whole of society. The campaigns were included in a questionnaire administered to 386 people who assessed and compared them from the point of view of their emotional impact, and their ability to inspire thought and provoke action. The article's research hypothesis is ultimately not proven; i.e., the image of the woman as victim of violence incites more of a reaction, makes one think more, and is associated with a greater level of engagement.
keywords
Communication campaign; ideal victim; effectiveness; suffering; intimate partner violence; violence against women.
Biografia dell'autore
Università degli Studi di Milano-Bicocca ‒ oriana.binik@unimib.it.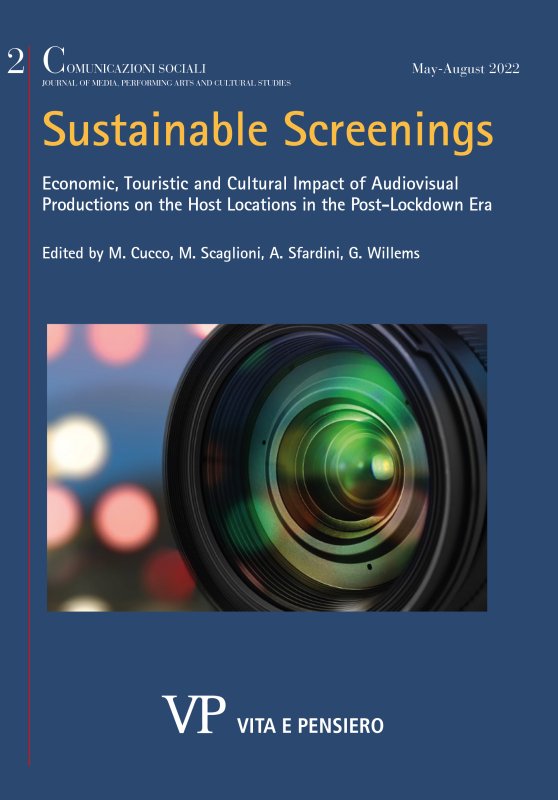 Ultimo fascicolo
Anno: 2022 - n. 2
Consulta l'archivio
Ultimi 3 numeri
Annate disponibili online
Fascicoli anno
2020