Short-Circuiting Media History Research: Convergences between Media Archaeology and Media Art
digital
Ebook in formato Pdf leggibile su questi device:
Since its beginnings in the 1990s, media archeology has established a fruitful exchange of concepts and methods with media art. The present article focuses on the mutual exchange between these two fields. It aims at reflecting on the commonalities and differences between artists' and scholars' work and, consequently, on the emergence of the figure of the artist-researcher, or researcher- artist, who practices media history through creative techniques. To do so, it first reconstructs how media archaeology and media art have cross-fertilized each other, and identifies two distinct phases of convergence between media-archaeological research and art. Then, by drawing on the relevant literature on the subject, the article examines the main strategies and methods adopted by archaeologically-oriented artists, highlighting how such methods have become increasingly relevant to media archaeologists and, more broadly, to media historians.




Quest'opera è distribuita con Licenza Creative Commons Attribuzione - Non commerciale - Non opere derivate 4.0 Internazionale.
keywords
Media archaeology; media art; hands-on practices; thinkering.
Biografia dell'autore
University of Padova – sergio.minniti@unipd.it.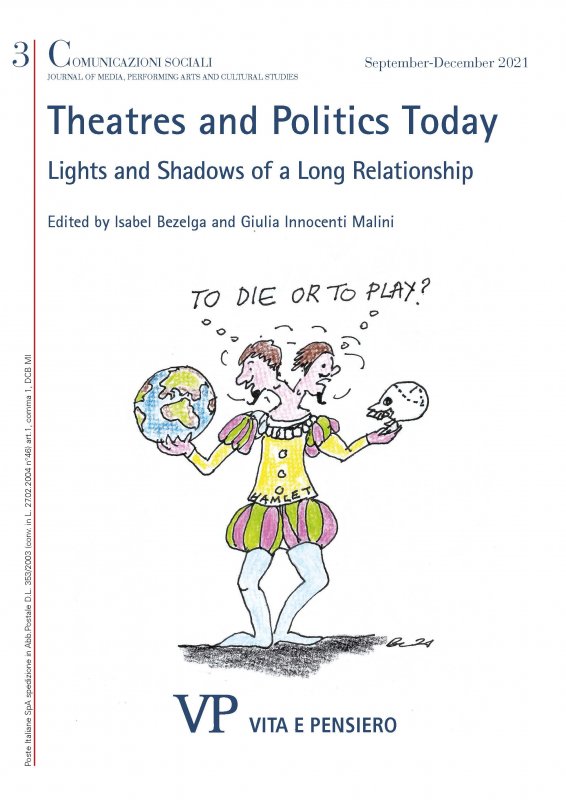 Ultimo fascicolo
Anno: 2021 - n. 3
Consulta l'archivio
Ultimi 3 numeri
Annate disponibili online
Fascicoli anno
2021