Self-Reflexive Suspense: The Music of Bernard Herrmann and Pino Donaggio in Brian De Palma's Thrillers
digital
Ebook in formato Pdf leggibile su questi device:
It is known that film director Brian De Palma has a recognizable style which may be called mannerist, virtuosic, and operatic, and his narrational mode is often self-reflexive. De Palma's thrillers are rich in music, which helps connoting the sequences and making meanings. Following a neoformalist approach, this article aims at demonstrating how music contributes to De Palma's self-reflexivity, in that it is often used intertextually: the scores by Bernard Herrmann reference his own scores for the films that inspire De Palma – i.e., those of Alfred Hitchcock – and the scores of Pino Donaggio sometimes evoke Herrmann's style. Moreover, Donaggio's use of similar musical materials in different films helps the audience make connections between them. Therefore, music is a crucial feature for understanding the formal project of De Palma's thrillers, which may be really appreciated only in their transtextual connections.
keywords
Film music; hypertextuality; intertextuality; neoformalism; transtextuality.
Biografia dell'autore
Sapienza Università di Roma ‒ valerio.sbravatti@uniroma1.it.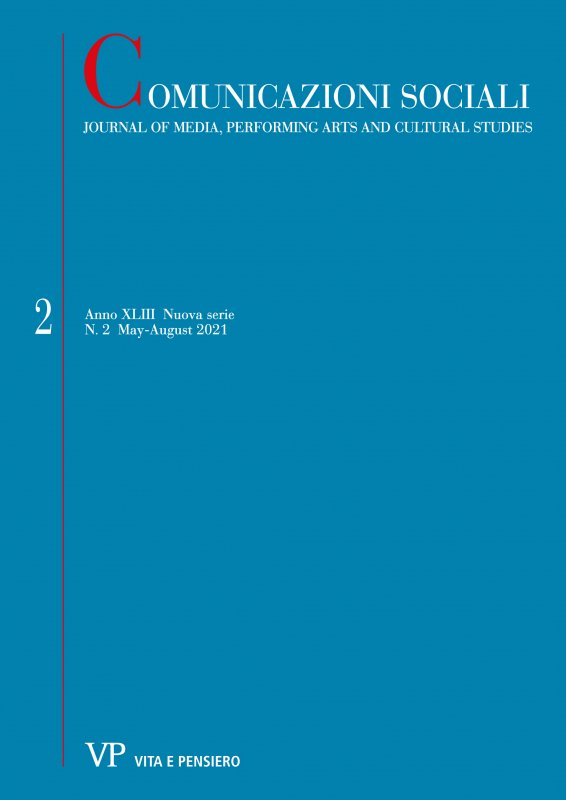 Ultimo fascicolo
Anno: 2021 - n. 2
Consulta l'archivio
Ultimi 3 numeri
Annate disponibili online
Fascicoli anno
2021