Claudio Bernardi
Titoli dell'autore
Gli orizzonti politici del teatro. Note sul pensiero e l'opera di Sisto Dalla Palma
digital
At the heart of Sisto Dalla Palma's work and reflections lay the identification of the virtuous, participatory, liberating and transformative circle between performing arts, power and people. According to Dalla Palma, the Renaissance invention of modern theatre as a theatre belonging to the prince resulted in the enslavement of the people, who was cut off from political life, no more a protagonist but a mere spectator to be entertained....
Introduction
digital
Introduzione
digital
Per-formazione. Un'introduzione critica
digital
La comunità come utopia e come limite
digital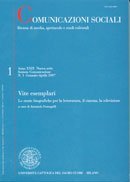 One of the best known theoretic contrapositions found today in Sociology, the one between Community and Society (Tönnies), is becoming the subject of a deep reflection, for two main reasons. The first one, in the era of economic and mediatic globalization, is due to the 'desire for Community' (Bauman), the Community of belongings, exclusions, identities, and localism. The second one is due to the need to re-create new ethic bonds, shared responsibilities, and democratic participation to solve the 'common' problems troubling the World. These are problems from which the ancient system of sovereign states trapped in the grip of imperialistic, ideological or nationalistic hegemonies offers no way out. In this perspective the Community, and first of all the International one, does not represent a nostalgia, but a utopia. It is something not existing, but which has to be built, and that is being built through manifold contributions of theories, analysis, experiences, actions. The 'fabric' of the global village, which is today the Hearth, is developing through complicated 'social wefts', in which the dramaturgy and narration of the community seem to offer promising processes and results.
Il teatro della pietà
La fondazione del corpo politico nella Passione di Cristo
digital
This essay aims to demonstrate that the political ethos of pietas and the theatrical rendering of pain, studied in particular by Hannah Arendt and Luc Boltanski, are rooted not only in Christian compassion of the origins but also in medieval drama centring on pietas. By providing a highly realistic and moving representation of the agonized body of Christ, Medieval Christian society sought to convert sinners and to awaken the fervour of the faithful, but it also kindled the disinterested and concrete help of the faithful towards the poor, the sick, the unfortunate as well as towards pilgrims, through associations, care institutions and hospitals. The martyred body of Chriust was seen as a specific denunciation of social injustice, of the afflictions and sufferings of the body politic, the Church and the State. The fundamental difference between the ethos of pietas in the Middle Ages versus the modern age consists in the transition from local perception of the unfortunate to a decidedly universal view. Over the centuries the ethos of pietas was intensified through the gradual inclusion of all men in the category of the unfortunate to succour, sweeping away any discrimination based on family, local or regional rivalry, ethnic or social concerns, racial prejudice or religious bias.
Far fuori il teatro
digital
L'autunno del teatro medievale
digital
Festa e teatro nel Medioevo: la festa degli Innocenti
digital
Il corpo in festa: il Carnevale
digital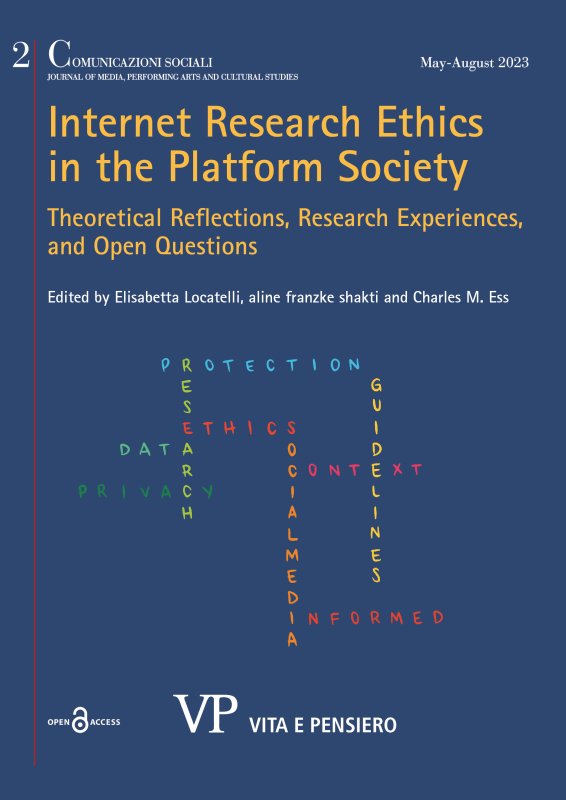 Ultimo fascicolo
Anno: 2023 - n. 2
Consulta l'archivio
Ultimi 3 numeri
Annate disponibili online
Fascicoli anno
2023