Stefania Antonioni
Titoli dell'autore
Post-Millennial Spectatorship and Horror Films: The Case of It (2017)
digital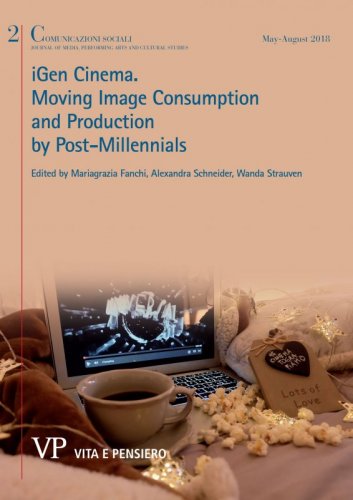 Horror has always been a favourite film genre with teenagers and younger audiences in general. There are various reasons for this. Baby boomers were the chosen target for the new genre, with its mix of science fiction and horror, typical of the period between the mid-Fifties and mid-Sixties. The monster family sitcoms of the Sixties domesticated horror and gothic genre, bringing it into the living room and offering it for family consumption...
Sincronizzati con la società digitale: nuove tendenze della comunicazione sociale contemporanea
digital
This paper discusses various points about the emerging forms of social communication and about the challenges to be faced because of the endless changes in digital society regarding web developments and the massive use of social media. Besides surveying some crucial aspects of the literature on social communication, including tentative attempts to define its boundaries, we focus on its role and its languages in the changing social and media context...
Dall''outdoor' all''ambient advertising': quando lo straordinario invade il quotidiano
digital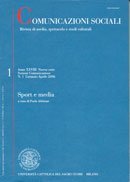 This paper analyzes urban space as one of the field of choice for contemporary advertising strategies and for their expression, in the light of the fact that following mass industrialization and the growth of the cultural industry it has become one of the places for the mirroring and full development of media operational logics. Therefore, the tracks found in urban spaces relate to the idea of spectacularization, which is declinated in multiple forms and employs various devices and languages, thus also showing the modification sustained over time by the semantization and fruition styles of the notion of space itself. In the light of all this, while the devices adopted by advertising communication within urban spaces are indeed related to the notion of spectacularization as they try to create stupor and involvement into citizens, outdoor's traditional form is nonetheless more and more changing in a relational and performative sense, thus leading to a re-definition of the traditional field of outdoor as ambient advertising. What appears to be an evolutive phenomenon - marking, on the one hand, the rejuvenation of billboarding through the advancement of available technology, and on the other a growing consonance with the need for entertainment and interaction expressed with the purpose of creating a more involving relationship with the passerby/spectator – has become, in current global urban scapes, a prominence, of which a series of examples and cases will be here presented.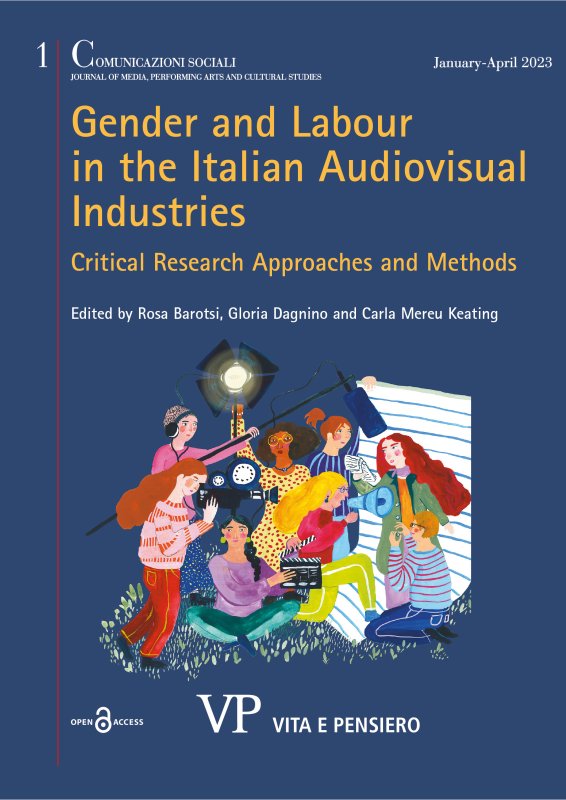 Ultimo fascicolo
Anno: 2023 - n. 1
Consulta l'archivio
Ultimi 3 numeri
Annate disponibili online
Fascicoli anno
2023