La circolazione internazionale del cinema europeo in era digitale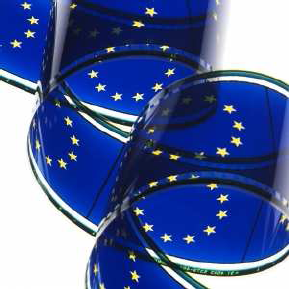 Con l'obiettivo di indagare come il nuovo contesto tecnologico stia mutando le tendenze attuali, e partire dal PRIN sulla "Circolazione internazionale del cinema italiano", questo monografico avrà per oggetto le strategie e gli esiti della circolazione contemporanea del cinema europeo oltre i confini nazionali.
Continua

>

iGen Cinema. Moving Image Consumption and Production by Post-Millennials
Il numero monografico si concentrerà sulle esperienze di visione dei cosiddetti "post-millennials" all'interno dei diversi ambienti mediali, sociali e nazionali, valorizzando gli studi caratterizzati da approcci metodologici e quadri teorici innovativi.
Continua

>

The Remaking of Truth in the Digital Age
Many thought Brexit would not come to pass, that Donald Trump could not be elected, experts, pollsters, and probability models told us so, down to the decimal point. An entire media apparatus that was increasingly certain came to produce instead confusion. The manufactured character of news becomes dramatically exposed, as well as the entertainment-driven nature of electoral politics that increasingly look like reality shows. The vacuum left behind is threatened to be filled with the rising tide of hate speech, hoaxes, and so-called fake news.
Continua

>

Fashionating Images. Audiovisual media studies meet Fashion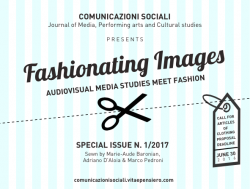 This special issue aims at exploring the encounter and intersection between fashion studies and media studies, with particular reference to visual and audiovisual products, e.g. cinema, television, advertising and digital media. We encourage scholars from the fields of both audiovisual media and fashion studies to explore this intriguing intersection and the new horizons of audiovisual fashion. We particularly welcome contributions that discuss how audiovisual studies and fashion studies can cross-fertilize each other and expand the theoretical framework of each approach.
Continua

>

CFP permanente per la sezione Miscellanea - Sospeso fino a Settembre 2019.
La raccolta di saggi e interventi per la sezione miscellanea di CS è sospesa fino a Settembre 2019. CS accoglie contributi relativi ai seguenti ambiti di studio: Antropologia dei media, Arti performative, Cinema, televisione e fotografia, Cultura e comunicazione digitale, Drammaturgia, Economia politica dei media, Estetica e semiotica dei media, Sociologia della comunicazione e dei media, Sociologia della cultura, Storia del teatro, Studi sociali sui media, Teoria e storia dei media. Come per la sezione monografica, i contributi saranno sottoposti a procedura di double blind peer review. http://comunicazionisociali.vitaepensiero.it/…/cfp-permanen…
Continua

>

Cinema italiano di qualità: istituzioni, gusto, legittimazione culturale
Cosa definisce e costruisce l'idea di qualità nel cinema italiano contemporaneo, indicativamente dal 2000 a oggi? Mentre nel dibattito sulla TV sta prendendo piede anche nel nostro Paese un'accezione del termine quality fondata sull'idea di production value, in ambito cinematografico la questione resta più opaca. Nei provvedimenti legislativi, nei comunicati stampa, nelle recensioni, nei saggi accademici e nei discorsi comuni l'idea di cinema di qualità è, infatti, spesso presente, si sovrappone a quella di cinema d'arte e d'autore, incrocia la nozione di impegno e ottiene una sua definizione formale nella categoria di "film di interesse culturale nazionale" promossa e sostenuta dal Mibact.
Continua

>

Bodies exposed. Dramas, practices and mimetic desire
In the past, in Italy, the "exposed", also called foundlings, were the infants or young children abandoned by unknown parents to the care of the Church or of public services. Those exposed children are a powerful reminder of the wider condition of the human beings who for many years from birth are incapable of looking after themselves and are so "exposed", vulnerable, totally open to all perils and even to death unless someone takes constant care of them.
Continua

>

Being Humans. The Human Condition in the age of techno-humanism: representations, practices, experiences
The long-running debate on Post-humanism is now entering a new phase: after the analysis of technological imaginaries and 'frontier cases' that informed the field during the '90s, scholars' attention is now progressively focusing on more common technological artefacts, social practices and socio-technological assemblages that seem to redefine the boundaries of what was traditionally conceived as "human".
Continua

>

Snapshot culture. The persistence of the photographic experience in post-media aesthetics
The contemporary mediascape is characterized by continuous and endless remediation flows that re-shape and hybridize the contents, the forms and the vehicles of visual-based media experience. In such a scenario, over the last years photography has gained a central role in negotiating between the need for innovation propelled by digital media and the persistence of its original nature and purposes.
Continua

>

Television Genres in the Age of Abundance
The arrival of digital technologies was supposed to spell the end of the line for television, the most dominant medium of the last half of the twentieth century. However, the opposite has happened -- there is more television than ever before and, as Toby Miller recently put it, "people like it more than ever". As a result, many people have rushed to characterize what has become of the medium. This special issue is devoted to making sense of how television genres have changed and adapted in an era where more television is more abundant than ever.
Continua

>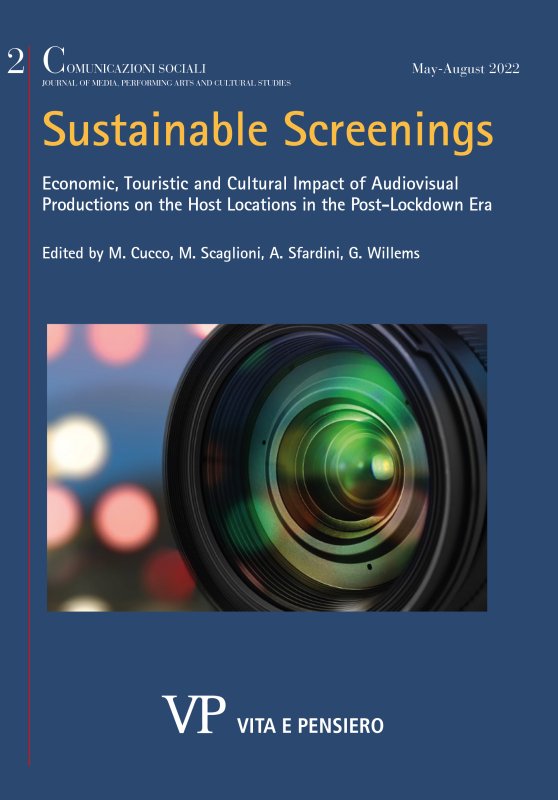 Ultimo fascicolo
Anno: 2022 - n. 2
Consulta l'archivio
Ultimi 3 numeri
Annate disponibili online
Fascicoli anno
2022